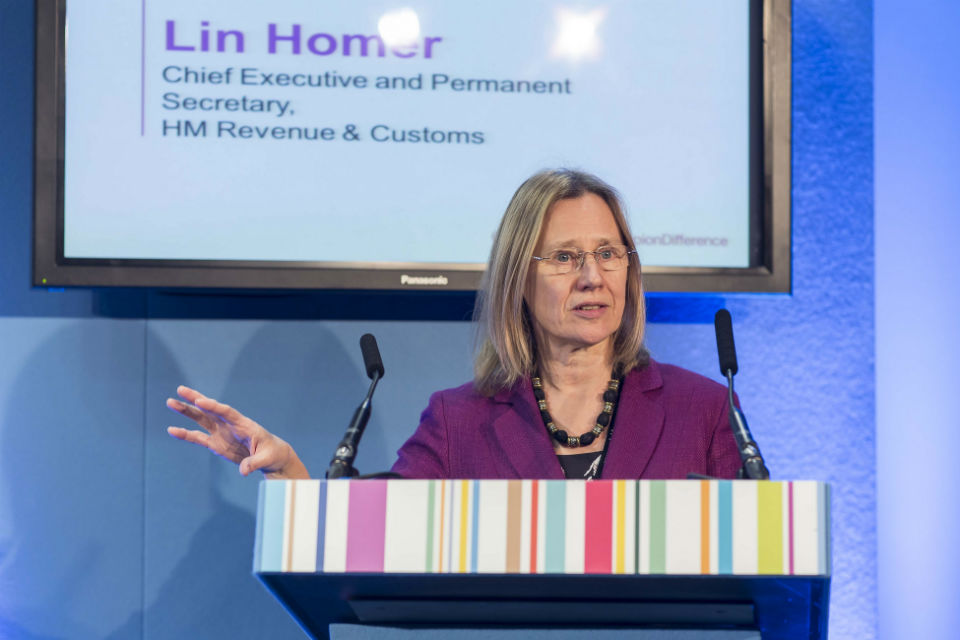 Ask people to picture a Civil Servant, and I wonder how many still think of Sir Humphrey, or, in HMRC's case, of Hector the tax inspector. But the Civil Service has transformed over the years, and – thankfully – we now look more like the population we serve than ever before (and very few of us wear a bowler hat to work!).
Becoming a more modern, diverse organisation is good for all of us. There's plenty of evidence that more diverse employers make better decisions, and it certainly makes sense to me that having a wider range of voices and experiences around the table leads to a better, more comprehensive discussion. Colleagues in DFID have been working on this issue and have evidence that unconscious bias and a lack of diversity seriously affects the quality of decision-making, for example by encouraging 'group think'.
Sir Jeremy, Sue and Melanie have all blogged recently about the importance of socioeconomic diversity, and I completely agree that it's not good enough that only 38% of the SCS is female, just 4% declares a minority ethnic background and only 3% has a disability.
Professional diversity
In this blog, though, I'd like to talk about professional diversity. I don't believe in the idea of a 'perfect' Civil Service career path. There are certainly well-trodden routes, but I think we need to look beyond these to find talent wherever it exists.
Until recently, it was strongly felt that to become a Permanent Secretary you needed to join the Civil Service through the Fast Stream and spend some time working in a minister's office. But, as we can all see from the diverse makeup of the Senior Civil Servants, we have excellent directors, Director General's and Permanent Secretaries with private sector backgrounds and important professional skills, such as accountancy.
I think that we should encourage all of you to think about your careers in terms of the skills you'll need, rather than the paths that others might have followed.
We know our future will require new and emerging skills in areas like digital, commercial, finance and project management. All these skills, if combined with experience of strategic and leadership skills, should stand you in good stead to carve a route to the top.
Developing new skills
We need to be open to you developing these skills in a range of ways. As a manager, I do know that it's tempting to keep hold of our best people, but I really think we do you an injustice if we don't encourage you to try different roles in different parts of the Civil Service or the public sector. Secondments can be a great way of achieving this – and they're already built in to the structure of our Fast Stream – but I think we also need to be open to people leaving us for longer periods where this is the right thing for your career. As the Leadership Statement says, all Civil Service leaders need to: "Champion both difference and external experience, recognising the value they bring".
So, what does this mean for the future of the Civil Service? I'd like to see a more diverse, more open organisation which values different experiences and encourages varied career paths. Our new approaches to entry schemes and the recruitment of many more apprentices will help with this, as will the continued development of a wide range of talent programmes. I'm confident that we can make real progress in this area and I know that it will benefit all of us, and the people we serve.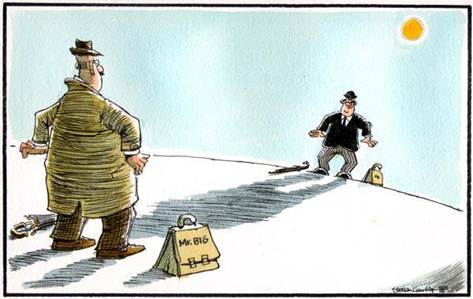 But, no matter how much we've changed, for some people HMRC is still inextricably linked with Hector. Just last week, a story in The Herald about our collaborative working to tackle organised crime was illustrated by a standoff between Hector and the rather ominously named 'Mr Big'. So, while he might be associated with our past, I'm not sure he'll ever be forgotten.