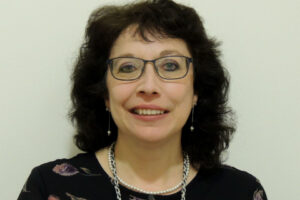 Mid-year is a point at which we all take stock. Many of us revisit our development plans and find that - like our New Year's resolutions - we have let things slide a little. So, now is a good time to take a fresh look at our development.
I've spent the last 16 years working in learning and development, specialising in leadership and management, dealing with many questions about what learning works and how to achieve career goals. The key to answering these is to have a plan.
Here are some of the things I do to ensure I have a development plan that helps me realise my goals.
Review your development needs
Not sure where to start? Try Civil Service Learning's Self Assessment Tool. Consider what feedback you have had from others. Asking for others' perception of your strengths and areas for development can really help us identify our blind spots and think about what we could be doing better.
Set your goal
Start with a clear goal. Or, as Stephen Covey, author of 'The 7 habits of highly effective people', puts it: "begin with the end in mind". Powerful goals start with words like 'give', 'achieve', 'learn', 'write'. Having decided on your goal, you then need to set out in detail what success will look like. The more specific you can be about what success looks like and the context, the easier it will be to measure how successful you've been.
Examples might be:
learn how to use Microsoft Excel to create a spreadsheet, including calculations and graphs to be able to present data for the senior management board

develop my skills in giving feedback to be able to give clear and constructive feedback to my team, enabling me to tackle underperformance and support team members to reach their potential
Find your best way to learn
Having clearly set out what you want to achieve, you now need to consider how you will get there. Too often we jump to the simplest solution - for example, 'that looks like a good course' - rather than considering the best way to learn a new skill.  
How do you eat an elephant? One bite at a time. Break down your learning into bite-sized elements. This not only helps you to check that you are making progress but also enables you to get the most out of the time you have available.
We all have preferences for the way we learn, so consider how you like to learn. If you're not sure what your learning preferences are, take this quick test.
Don't forget, though, that to really embed your learning you often need to use more than one learning approach. You may love learning through reading, for instance, but it is unlikely you will ever pass your driving test without having practised actually driving a car.
How do you make learning stick? You need to be motivated to learn, put it into practice as soon as possible, and keep revisiting it. One of the best ways to embed your learning is to teach it to someone else, as this very process embeds the learning in our memory and ensures we have deeper understanding of the topic. So go on, share it.  
To find out more about different approaches to learning, have a look at Civil Service Learning's Guide to Learning in the Workplace or, for some quick ideas, the 39 steps is a good place to start.
Track your progress
Write down your plans. It doesn't matter which form you use, whether you use a department-specific one or a simple table that you create yourself. In fact, you don't even need to use a set form. Research by Dr Gail Matthews tells us that the very act of writing our plans down increases our chances of success. Combine writing it down with having someone who can help hold you to your commitments and you'll increase your chances by 42%.
We are always learning. Developing ourselves doesn't have a completion date – in fact, I find that the more I learn, the more I find out I need to learn. So check your progress regularly and enjoy the lifelong learning experience!