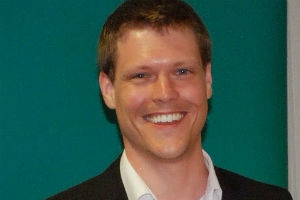 Last month I delivered the 5th and 6th seminars on the Internet of Things (IoT) for Civil Service Live at the QE2 Conference Centre in London. Over the last few weeks, John Hicklin of global IT firm CGI, Iain Davidson of UK SME Arkessa and I have travelled to Manchester, Edinburgh, Newcastle and Bristol to talk about the Internet of Things. Our UK tour took in 2 major sporting stadiums, a Victorian Railway Station, a Concert Hall and a conference centre.
If you have never been to a Civil Service Live event before, I can thoroughly recommend it. It was clear from speaking to the delegates and interacting with them in our seminars that there is a genuine desire across the Civil Service to learn new things and apply this to their day to day roles.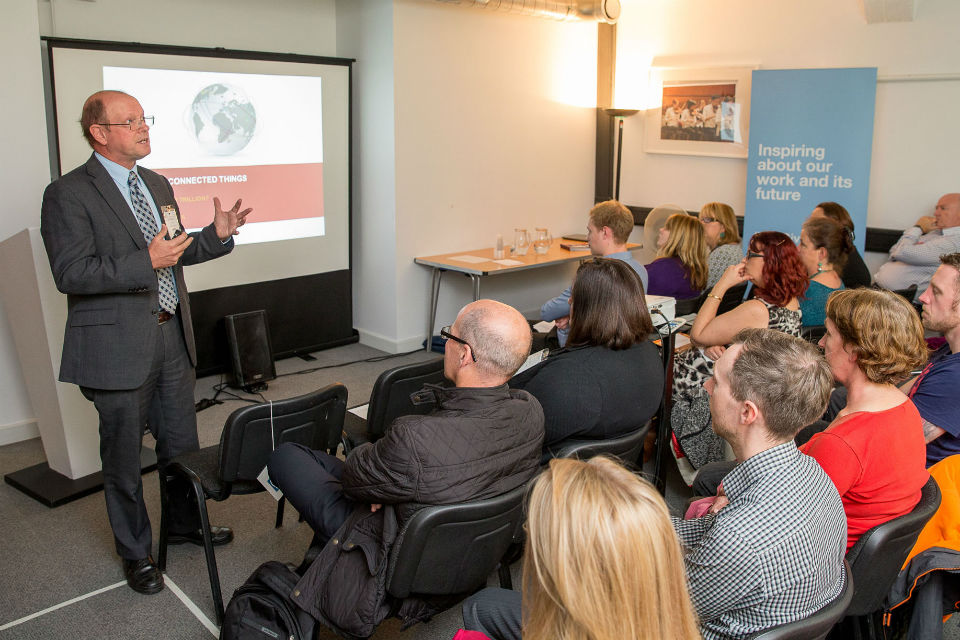 Real life application
What also struck me, as we delivered these seminars, was not only the size and diversity of the Civil Service, both its people and its functions, but also how my work on the Internet of Things had real relevance to so many of these people and their jobs (and by extension the impact on citizens and public services).
We talked about using technology to track, monitor and report on everyday things (buildings, elevators, even elephants) to improve efficiency, understanding and productivity and this led to conversations about how IoT could be used to improve our hospitals, our customs and excise, our schools and transport systems.
I have had follow-up conversations and email exchanges from over half a dozen departments I had not previously been in touch with on this topic and the interactions will definitely lead to better policy.
Collaborating and Partnering
Reflecting on the seminars with John and Iain afterwards we felt that the success of our sessions rested on our ability to work effectively together, particularly across public and private sector. IoT is a confusing area for many and having the open and collaborative preparation meetings before the event helped us to build a coherent presentation.That we were able to understand each other's perspectives and translate that into a story that captured both the opportunity of IoT and the role for Government meant the seminars were genuinely engaging. The interest and engagement we had from audiences suggest that this direction was successful.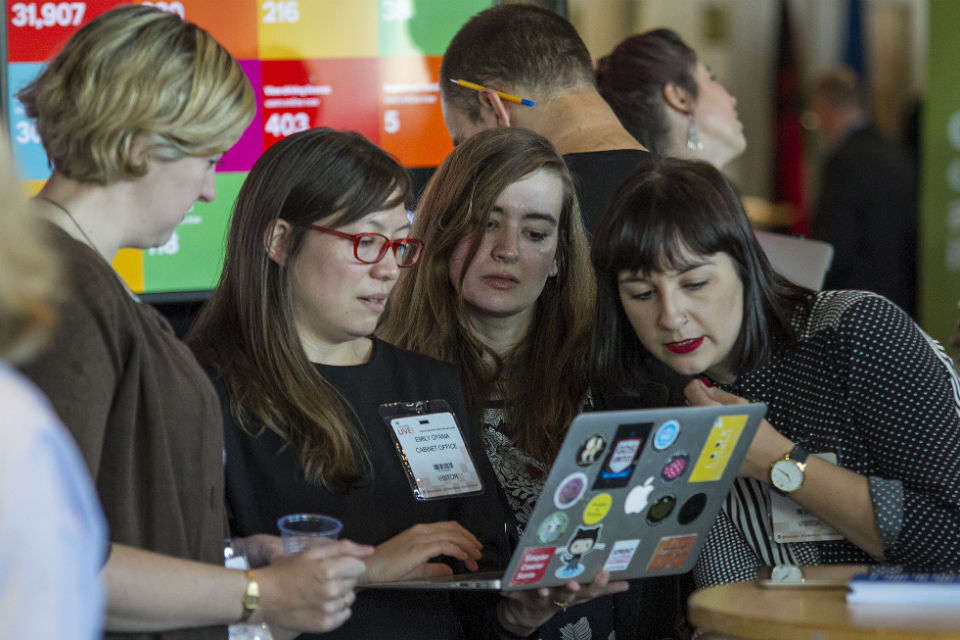 I am keen that the partnership which we modelled in presenting together continues through sharing insights and perspectives. The success of IoT in the UK will rest on effective partnership and we are determined to ensure this success happens.