Last Sunday Nicky Morgan, Secretary of State for Education and Minister for Women and Equalities, announced that all public sector organisations will be required to publish information about their gender pay gap.
The Civil Service has reported its gender pay gap data at an organisational level, and by grade since 2008. The current gender pay gap in the Civil Service is 9.8%, a drop from 11% in 2014, and is at the lowest level we have ever recorded.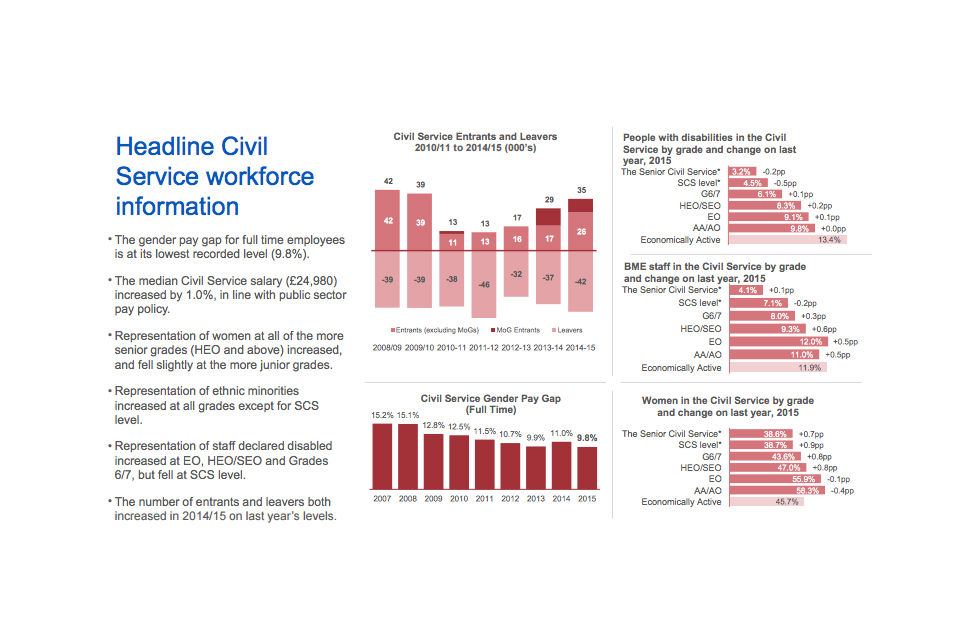 We know that simply publishing the pay gap does not solve the underlying problems. Sunday's announcement was an important reminder that the gender pay gap highlights wider issues relating to gender inequality that the Civil Service, as an employer, must respond to.
Paying men and women a different amount for the same work, if the difference cannot be explained objectively, has been illegal for 40 years. However the gender pay gap, the difference between men and women's average salaries, reflects the types of careers that men and women enter and the levels of seniority they reach.
Becoming a genuine meritocracy
We believe passionately that the Civil Service should be a genuine meritocracy and a true engine of social mobility. Every talented and hardworking person should be able to progress in the Civil Service, no matter what gender they are. A year ago we published the Talent Action Plan, responding to the Hay Group's Women in Whitehall: culture, leadership and talent report. Since then we have refreshed the Talent Action Plan and launched the Removing Barriers Programme.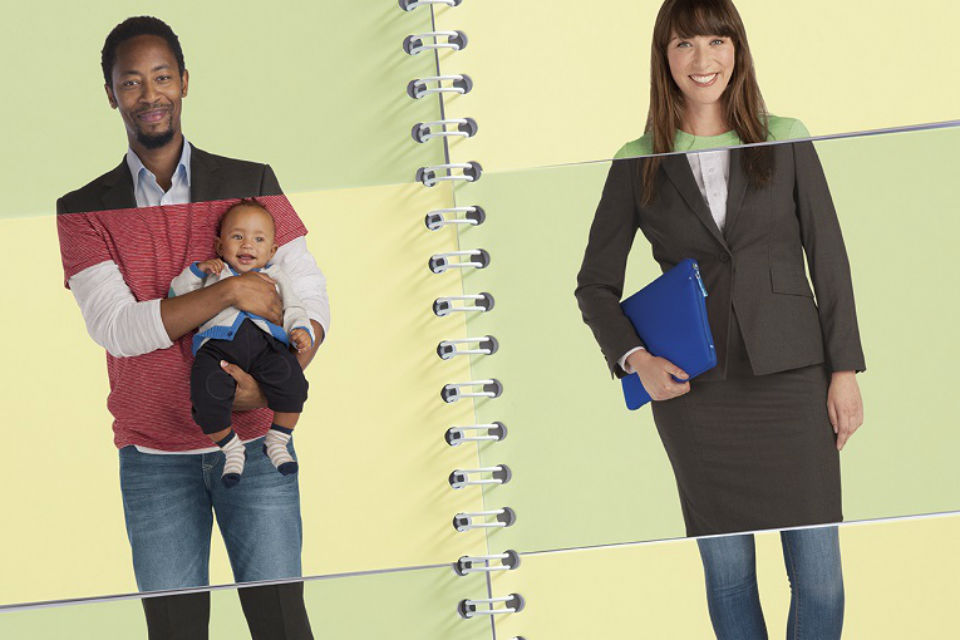 Since the Talent Action Plan was published we have implemented shared parental leave for all civil servants and launched a new Planning the Parental Leave Toolkit to help both parents and line managers. Single gender recruitment panels are now by exception only. At our International Women's Day Celebrations on the 9th March, we launched the Civil Service Job Share Finder. This online tool is supported by job share guidance and over 900 people have registered to use the site since March. Flexible working and job sharing ensures that employees can balance caring responsibilities with a stimulating and demanding career in the Civil Service.
Making organisational culture more inclusive
The Civil Service Gender Champion works closely with women's networks across departments, to encourage the sharing of best practice, such as mentoring and identifying role models.
We are also sharing understanding of gender equality issues with the private sector. On Monday, we held a joint Civil Service/EY Gender Summit. The event provided an opportunity for Civil Service Gender Champions, network leads and senior leaders from EY to discuss candidly the barriers that prevent both organisations from retaining female talent and how to make organisational culture more inclusive.
We have made significant progress, but we know there is more work to do to create a culture that provides the opportunity for talented individuals regardless of gender, or any other visible or non-visible differences, to rise to the top.