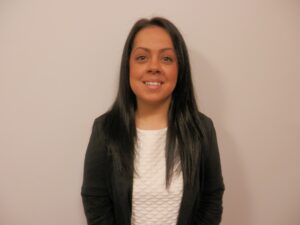 As British summer approached us and passport demand naturally grew greater, we at Her Majesty's Passport Office Newport, prepared to enter our busiest time of the year.
Careful planning, timely recruitment and thorough training for our new entrants, has enabled us to continue to deliver excellent public services - we pride ourselves on this.
For us, it's all about the customer and our job satisfaction comes from the positive feedback we receive. Here's an insert from a card we recently received at our customer service centre, from one of our customers who is part of the England dance team: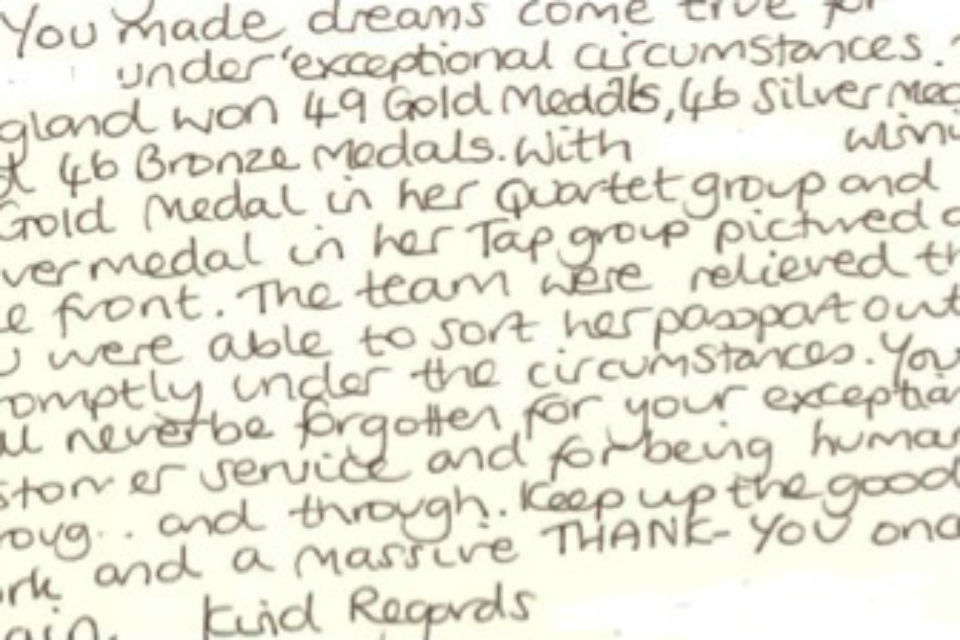 This is what keeps us going!
Valuing and appreciating our people
One thing we feel is key regardless of how busy we are, is to take time to value and appreciate our people. As well as 'the day job' we have done a lot to ensure that our staff feel supported, healthy and engaged and it can't be a coincidence that our customer feedback reflects this.
We have a live and active area-wide staff engagement plan and do all we can to make time for our people. A supportive structure and our open, diverse and inclusive culture along with regular one-to-ones for staff and general efficient communications enable this.
As with any civil service department, we're experiencing change at a pace and we recognise that unless our people are informed and on board, we'll not achieve our full potential. Our change forums provide staff with an opportunity to get up to speed on plans ahead and communications via our digital screens promote understanding of the 'bigger picture' agenda as well as local messages. We also host regular 'Let's Talk About' sessions, team briefs, giving staff the opportunity to get together and discuss Home Office topics, asking questions and gaining insight in relation to wider Civil Service themes.
The visibility of our senior leadership team, and day-to-day greetings and saying "thank you" go a long way when it comes to morale in general - and a staff night out never does morale any harm either!
As we say here, 'this is our house' and we pride ourselves on its upkeep.