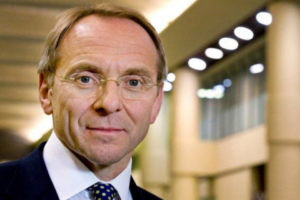 Social mobility is a term we're probably all familiar with, but how it applies to the Civil Service is less well known.
To deliver excellence in public services, we need to be continuously improving ourselves and investing in what the Civil Service of the future should look and work like. The composition of our workforce is an important part of that. We routinely develop strategies to help manage talent, to support a diverse workforce, and to ensure equal opportunity. So developing a social mobility plan is a natural extension of that.
The society we represent, and the public we serve, are diverse. So it makes sense that a more diverse Civil Service would help us represent the public we're working with, as well as unlocking access to internal talent. Improving social mobility is not just the right thing to do or a 'nice to have' ­ it's an integral part of talent management and developing a diverse workforce.
Measuring the Civil Service against UK society
When we compare the socio­-economic background of civil servants to society at large, as we found with the research around the protected diversity characteristics, the difference is stark. This is particularly striking when we looked at the backgrounds of recent entrants to the SCS and found that only 10% were from lower socio­-economic backgrounds. Similarly, only 3% of those who were recommended for appointment to the Fast Stream in 2013 were from a lower socio­economic background.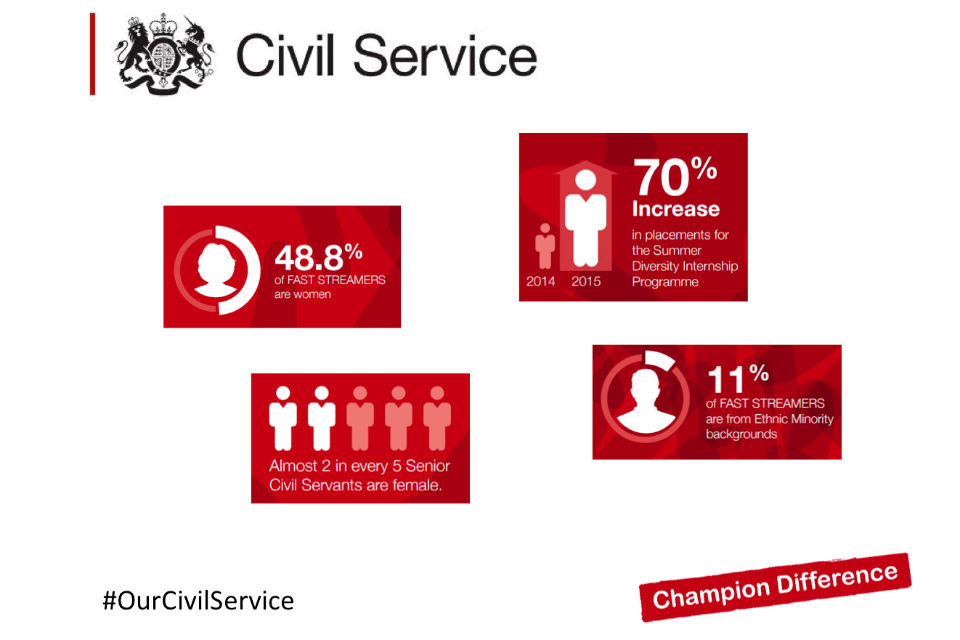 It is important that we better understand the reasons behind this, so that we can we take appropriate action. We have learned lots already from existing research into other aspects of diversity, and much of that can be applied to improving social mobility. However, to properly understand these complicated, multi­faceted issues, we need better data to inform our decisions. It is important that we understand this topic deeply and don't make assumptions or rely on anecdotal evidence. So independent research is being commissioned, working closely with the Social Mobility and Child Poverty Commission.
Talent Action Plan
We're making a strong, clear commitment to improving in this area ­ and that's why, alongside the refreshed Talent Action Plan, we recently published a number of actions we're taking to improve social mobility within the Civil Service. These fall into three areas for 2015:
getting our data in order: collecting and publishing socio-­economic data on different parts of the Civil Service
redoubling our efforts on early attraction: increasing scale, coordination and targeting of university and schools outreach to lower socio-­economic groups
supporting existing civil servants from lower socio-­economic backgrounds: through monitoring recruitment and promotion practices and tracing lower socio-

economic groups through our talent schemes
As was the case for the Talent Action Plan, we will issue refreshed actions and a strategy on social mobility following the publication of this research later in the year.
But we don't need to wait for those results to start making changes, and where we can already make a difference, we have.
Making changes now
It's having an impact too for example, we know that 10% of our apprenticeship entrants are from lower socio­-economic backgrounds, a greater proportion than exist in the group eligible to apply.
We all have a role to play in this. It is important that, as senior leaders, we take forward this agenda in all parts of the Civil Service. We still have a way to go here and this requires strong leadership. Permanent Secretaries have all made commitments to improving diversity as part of their objectives for this coming year, and there will be opportunities for the SCS community to contribute personally to some of the initiatives. Fast Streamers and Fast Track Apprentices will also be an important resource for engaging with schools and universities directly.
So I'd ask you to please do think about what more you could be doing to help champion this important agenda in your area. Improving social mobility just makes sense. Like race, gender or age, there should be no social barriers to developing a successful career in the Civil Service.