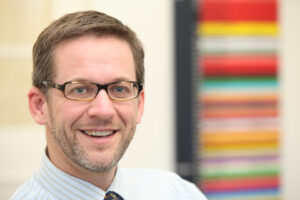 This is my first post on the Civil Service blog, and I want to talk about race equality in the Civil Service.
The refreshed Talent Action Plan signals the start of a two-year period of intensive action during which the leadership of the Civil Service is determined that we become much better - visibly and demonstrably better - at diversity and inclusion. As Civil Service Race Champion I'd like to share some of my personal thoughts on where we stand on race.
First, on why race equality is important in the Civil Service. Each of us would put this differently. For me, it's about effective organisations not being monocultures. If different voices and experiences are heard and valued, you get a happier and more effective organisation. For the Civil Service as a whole, it means we'll become better able to design, deliver or commission public services.
It's also about talent. If we turn our back on talented people, whether deliberately or unwittingly, we're missing out on skills. And we can't afford to do that.
And finally, it's because giving some people a leg-up because ours is a culture they're comfortable with, while tolerating barriers that make it more difficult for others to succeed, is plainly unfair. It's inconsistent with our values and with the way in which we have promised to lead the Civil Service. We have said in the new Leadership Statement that we will champion difference.
Race champion
I've been proud to be a civil servant for 24 years. Because the work we do is so important and interesting - supporting communities, serving a democratically elected government, and creating the conditions for national success and prosperity. But also because of the range of people who work here to a common goal, from different backgrounds and with different skills. I've always loved that.
That's why I volunteered to be race champion. We are a pretty diverse organisation, and better than many. In fact in some respects, we're strong.  In other respects, we are only average - and that means we're not as effective, or skilled, or fair as we ought to be.
And sometimes the extent to which we fall short is obvious and worrying - our lack of senior BAME representation, for example. Or the evidence that performance management is skewed against some groups. I want us to recognise and deal with the bias and lazy assumptions that get in our way. I want to be part of a push to make us truly inclusive.
The role has allowed me to get out and about, to listen to networks and groups from across government. I've heard personal accounts from many colleagues, of careers that feel stuck or experience that feels overlooked.  I've heard comments from fast-streamers about feeling judged by their accents, and from very senior BAME friends about their doubt on whether they'd recommend the Civil Service as a career choice to their children. I've heard countless people in some of our best departments saying they'd like very much to have a mentoring session with someone but they don't know who to go to. On the positive side, I've heard a moving account of how a BAME colleague in the Senior Civil Service persuaded himself to become a more vocal and visible role model for others. I've seen people grown in authority and confidence from being on development programmes. I've seen the awesome range of talent at our summer internship programme. I've seen people determined to change things.
Culture change
The race champion role is, of course, about more than watching and listening. It's also about helping and encouraging my Permanent Secretary colleagues to put together the strongest possible programme of action. It's about making sure that the voice of BAME civil servants is heard where it matters - either through me or (even better) directly through network representatives.
I also want to bring together race champions and network chairs, from across government. Culture change will come about through clear leadership from the top and the centre; but also by making those with vision and determination feel supported and empowered.  So I want to help spread good practice, to sense where things are moving less quickly, and to judge where more help or challenge is needed.
I hope you'll read the refreshed Talent Action Plan, if you've not already done so. Please also look at the three research reports we published on the same day. The report on race is here.
The reports were the result of some honest discussions about what's stopping us from being a more representative service. They show why this is a subject which is both challenging and urgent. We've slipped behind. We have to catch up.
So, we will greatly strengthen our talent programmes. We are determined to increase the diversity of the Senior Civil Service. We will make it easier for BAME colleagues to be role models. We will be more transparent on data, particularly with performance assessments. Indeed we'll get better and more consistent data overall, so we know how well we are doing.
Pledges
But just as important is what happens in departments: too few people know what is going on in their organisation to improve diversity and inclusion. I want to encourage senior leadership teams in departments to articulate why, in their organisation, this is important. And what they are going to do to improve it. I want race networks to be involved in drawing up and reviewing those commitments.
And I would like everyone, wherever they are in their organisation, to make a public pledge of what they will do to make change happen.
I've made two pledges. As race champion, I will speak up for BAME colleagues in every forum where their voice would otherwise be absent.
In the Cabinet Office, my pledge is to encourage all Senior Civil Servants to mentor (or be mentored by) someone who's not like them.