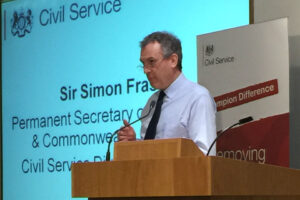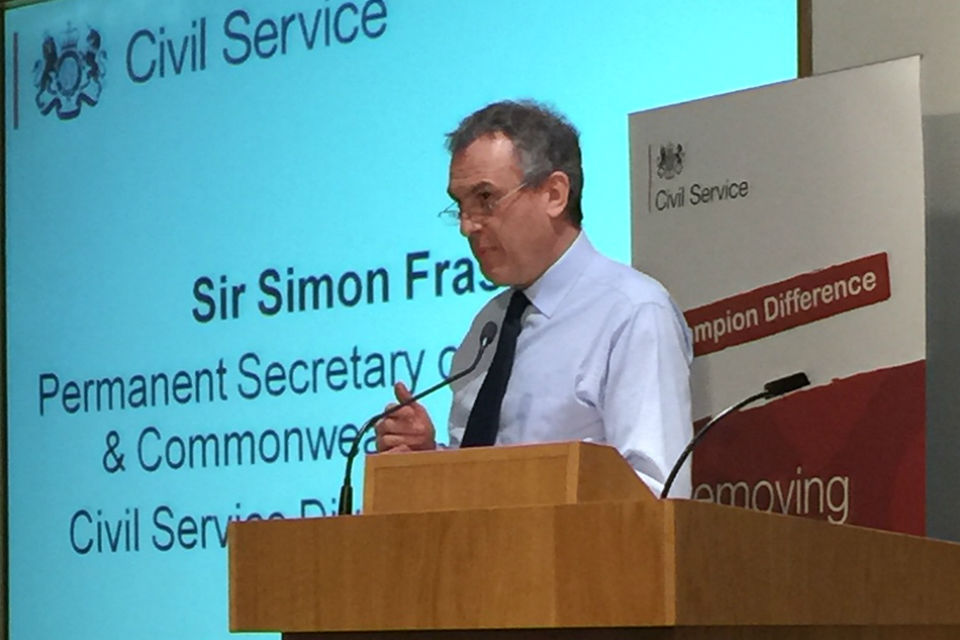 Today, we are publishing three new reports that examine the barriers facing our Civil Service colleagues from Black, Asian or Minority-Ethnic (BAME) backgrounds, those who have a disability or health condition, or who are lesbian, gay, bisexual or transgender (LGB&T). We also publish our plans on how we will respond to these reports.
The findings of these reports demonstrate that while there are things we can rightly be proud of - and where we outperform other organisations - we still have plenty to do. Too many of our people are sceptical that the Civil Service is consistently committed to diversity and inclusion, and too often our colleagues from under-represented groups don't feel like they can thrive and express their identity in the Civil Service.
This has to improve. We know that difference of thought, background and culture leads to improved decision-making and innovation in organisations. The Civil Service needs the right skills and a wide range of the best people to meet the long-term challenges we face.
The report findings, when combined with the data we already hold, give us our strongest evidence base yet with which to move forward. Our response is comprehensive and ambitious. This plan won't sit on the shelf. It commits the senior leadership of the organisation to delivering tangible change by introducing a two-year 'catalyst' programme to embed diversity and inclusion as a genuine business priority in departments and agencies.
Challenge, Change, Champion
At the same time, we are also launching an important internal campaign called 'Challenge-Change-Champion'. The Leadership Statement asks that all Civil Service leaders: "Champion both difference and external experience, recognising the value they bring".
The purpose of the campaign is to get everyone to think about what this means in practice, to challenge themselves and their own assumptions and to ask what they can personally do to 'champion difference'.
Making the Civil Service a more inclusive place to work is one of the top priorities for the Cabinet Secretary and the Civil Service Board, but it is not just the job of senior leaders alone, it is something we all should do. As line managers, as colleagues, as frontline staff interacting with customers, as leaders – we all have a role to play.
Most of us like to think we are open-minded and inclusive yet, staff survey results show that many people feel they have experienced the opposite at work.
So, we can all work hard to:
challenge

our assumptions and those of others

champion

difference and the value it brings – be it our own or others

change

our outlook and approach and that of others
What can you do?
You should all see this campaign gathering pace in your own departments. I would ask all of you to think about making a pledge as to how you personally can challenge, change or champion difference. Perhaps you will:
pledge to champion yourself and your own difference and be a more visible role model for others - you can see our role model film for more inspiration
pledge to challenge when you see non-diverse recruitment panels or line-ups at speaking events
pledge to champion someone in your department who you feel needs your support
pledge to do the Civil Service Learning online unconscious bias training and think more about how you can challenge your own preconceptions
ledge to take on a reverse mentor from an under represented group or to mentor someone from an under represented group
pledge to challenge your board or your management team about how they are going to implement the new Talent Action Plan recommendations, or offer your support to them
Whatever you do, we can all send messages that we champion difference – partly through what we say, but mostly through what we actually do.
My own personal pledge is that I will actively and personally promote more effective and personal unconscious bias training for all managers in the FCO, starting with a refresh session for the management board.
I ask you to join me and challenge, change, champion. Together, we can make a difference.