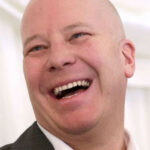 Jake McClure
Jake is Head of Apprenticeships at Civil Service Learning.
The head of apprenticeships in Civil Service Learning introduces National Apprenticeship Week 2017.
Jake McClure of Civil Service Learning introduces a new range of apprenticeships in critical skills areas, part of a pioneering approach that focuses on roles and occupations not sectors or grades.
Jake McClure explains what the Civil Service is doing to help the Government meet its target of 3 million new apprentices by 2020.