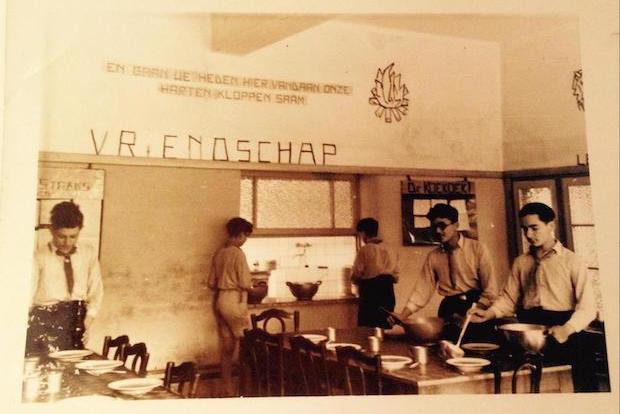 Government Chief People Officer, Rupert McNeil writes about Holocaust Memorial Day, and reveals his deeply personal family connection.
We are living through unusual and difficult times. But pandemics, while rare, are not unique human experiences. The Holocaust is. 
We need to try and understand what it was, particularly through the testimony of those who survived it. Tuesday's Cabinet Office Holocaust Memorial Day event, attended by the Chancellor of the Duchy of Lancaster and the Cabinet Secretary, included the personal testimony of Steven Frank BEM. 
Unimaginable
It is a privilege, and one that sadly will not be available forever, to hear witnesses like Mr Frank in real-time.  It is a privilege to benefit from their willingness to tell us about this unimaginable and terrible event.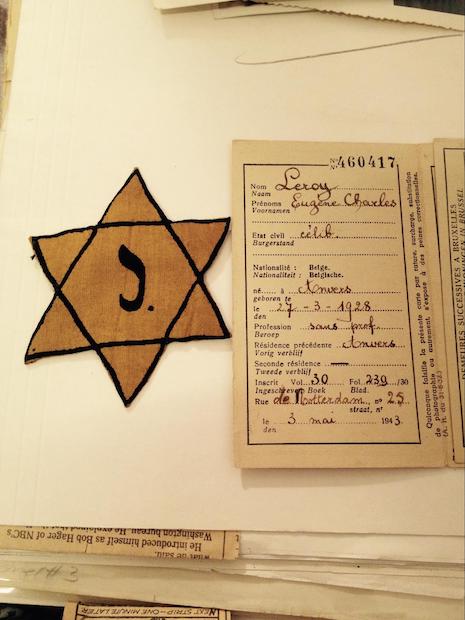 My wife Nicole's father, Eugene Sochor, who died in 2015, was also a Holocaust survivor.  After the German Army invaded Belgium and occupied his native Antwerp, he lived with his father, his step-mother and baby brother Robert above their Tobacco shop, required to wear a yellow star on his jacket when he went outside. 
In 1942, when Eugene, aged 14 and Robert were out of the house, German soldiers came and took his parents. His step-mother was gassed in Auschwitz. His father died in a labour camp.
Dragged away
Eugene's step-mother scribbled a telephone number before she was dragged away. It belonged to a relative in the Resistance who arranged for Eugene and Robert to be hidden. 
Despite attempts to flush them out - once Eugene received a postcard purporting to be from his parents saying he and Robert should join them at a 'holiday camp' - Robert (now a retired lawyer and grandfather in New Jersey) was eventually hidden with a farming family, and Eugene found a safe haven - with fake chest x-rays - in a tuberculosis hospital: a place his pursuers would not go.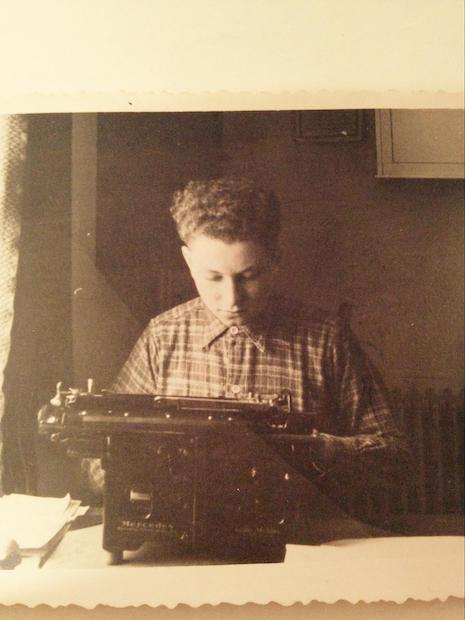 Liberation day came.  British soldiers were in Antwerp. Eugene and Robert could come out of hiding. A British soldier gave Eugene a bar of chocolate.  Robert was too young to have tasted chocolate.  A couple of years ago, Robert told me that he still remembered the day Eugene gave him a piece. 
"Here, try this," his brother said.  
On the run
This year's Holocaust Memorial day reminds us that there is 'light in the darkness.' 
We are all experiencing the strangeness of lockdowns, and school children and other students have had to learn at home, with parents and teachers helping them. Eugene's light, when he was on the run, hiding for 18 months in an attic and then in the hospital, was his learning. He taught himself languages and literature. He read as widely as he could.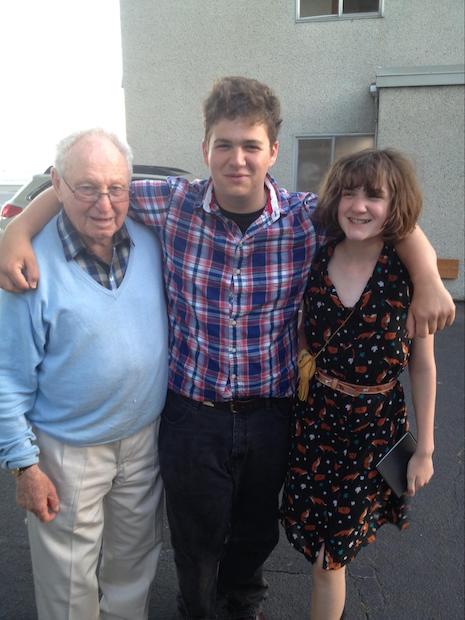 When the war ended he got himself into university. He very, very rarely spoke about that time, so most of what we know comes from some photos and documents he kept, with his yellow fabric star, in a brown paper bag marked, 'The War.'  
After he died, we discovered essays and a play he wrote and that the other children in the hospital performed. 
We  discovered the letter that a kind British corporal wrote to his Uncle in the USA, telling him that Eugene and Robert were alive and arranging for them to join them.  When Robert and Eugene emigrated to America, with help of that British corporal, Robert made sure he could get hold of Belgian chocolate.