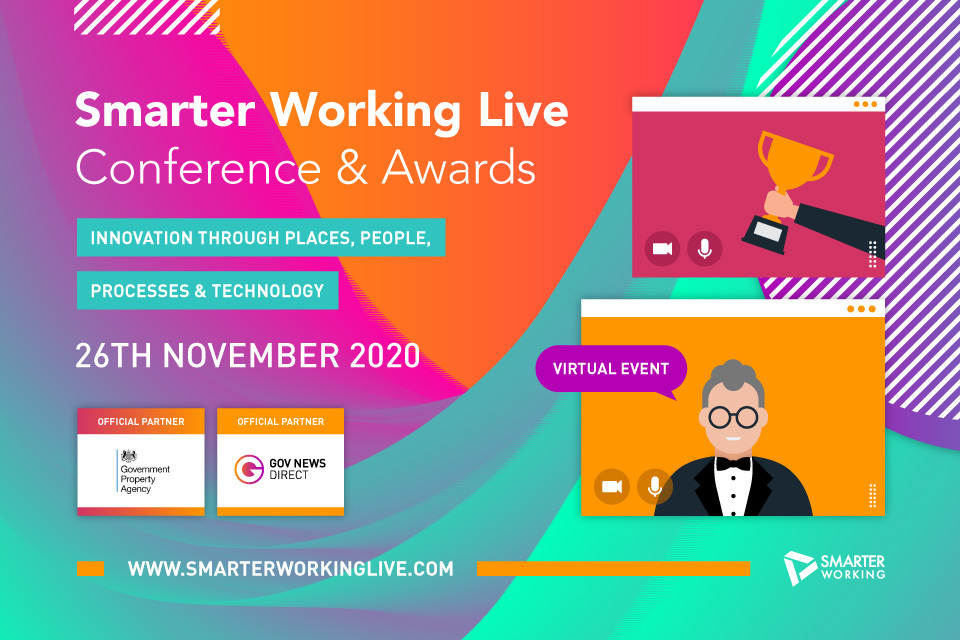 The Government Property Agency (GPA) recently announced the Smarter Working Live 2020 conference and awards show will now take place virtually on 26 November.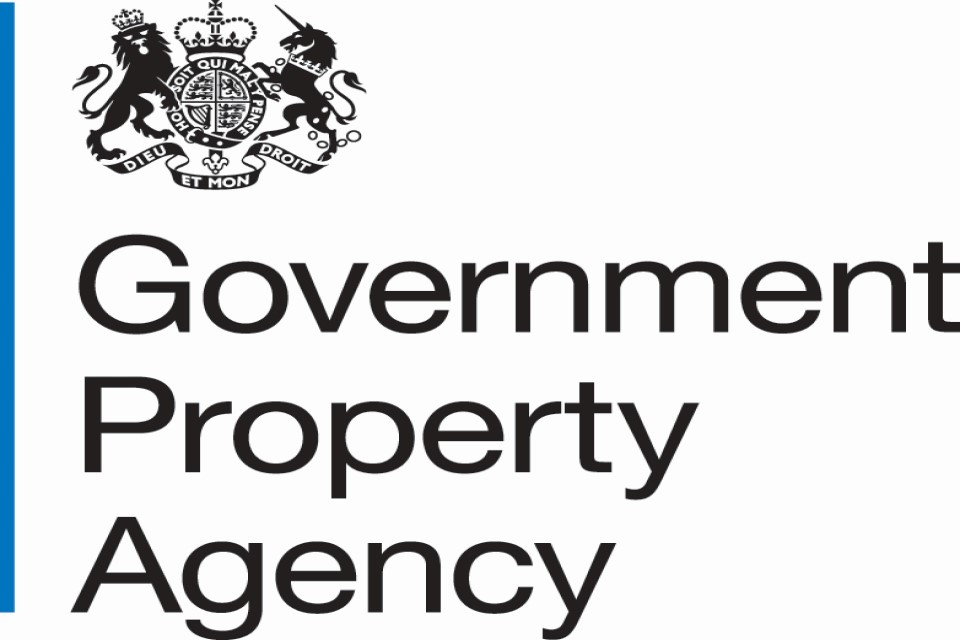 GPA's Emma Deeny caught up with some finalists of the 'Project of the Year' category - Simon Jolley, Competition and Markets Authority (CMA), Andy Read, Crown Prosecution Service (CPS), Pamela Roberts, Defence Infrastructure Organisation (DIO) and Sian Kimber, HM Revenue and Customs (HMRC) to find out just how valuable smarter working practices have been during the COVID-19 pandemic, and what winning the award would mean to them.
What smarter working principles have been most useful for you during the pandemic?
The Competition and Markets Authority developed its own smarter working principles in 2019, so was well-prepared for changes in the way of working. These included incorporating flexibility, leading by example, collaborating virtually and managing by results rather than presence. For the Crown Prosecution Service, the organisation was culturally in the right place, so issues of productivity or trust didn't define the day-to day-relationships between individuals and managers. Instead, the right mindset, kit, infrastructure and ability to work flexibly around care commitments were the important factors.
Health and wellbeing of their people was most important for Defence Infrastructure Organisation, but there was also an increased focus on managing by outcomes rather than presenteeism, empowering and trusting people while maintaining accountability for delivery, and ensuring digital tools and techniques that help foster, drive and increase collaboration were readily available. HM Revenue and Customs launched its 'Smarter Ways of Working Standards' in October 2019, enabling their people to remain connected and collaborate with each other regardless of where they work. It also highlighted the importance of collaborating online and connecting virtually to lead, support and innovate with each another.
What lessons has COVID taught you and how has it impacted your organisation?
For Simon at CMA, the pandemic has taught that through flexibility, dedication, care for each other and sound investments in technology, they can overcome any challenge. Simon described that how his colleagues "pulled together, stayed connected with and supported each other; this has meant we have seen what the art of the possible really looks like."
At CPS, Andy explained how smarter working showed the organisation it needed to review its safety protocols; especially when it came to colleagues who had to attend an office or court building where tasks couldn't be done remotely. Andy described how CPS worked "intensely to establish fit for purpose protocols and the positive approach of our partners in GPA and Her Majesty's Court and Tribunal Service (HMCTS) helped us get to a good place that had the confidence of our people."
For DIO, Pamela explained how the pandemic taught them that caring for their people "is first and foremost our main priority as an organisation." Whilst at HMRC, Sian described how it has taught the organisation that it is "excellent at collaborating, that our values of being professional acting with integrity showing respect for one another and being innovative are just as strong as when the majority of us were office based."
Why would winning the 'project of the year' award at Smarter Working Live mean so much?
All of the finalists this year are keen to bag the 'Project of the Year' award. For Simon at CMA, it's about the massive team effort, describing it as always having been a 'people project.' Simon explained how the project enabled a community spirit that has endured through the pandemic and how winning the award would "reflect the dedication, determination and team spirit showed by so many people."
Andy believes that CPS has a truly compelling story to tell as not only have they improved their efficiency, but also improved the "working lives of their employees and the effectiveness of our service to citizens." Andy feels that winning would be "a tremendous validation for all of our managers and employees who came on this journey with us."
In DIO, winning the award would recognise and acknowledge the hard work achieved by everyone, Pamela explains, and emphasise the importance placed on "keeping our people safe, while still delivering great work for our customers, and most importantly, providing a great place to work that makes us an employer of choice."
For HMRC, Sian believes the award would be recognition that the organisation is "leading the way in our aim to be a smarter working organisation" and demonstrate their success in making smarter working "just the way we work in HMRC."
To find out more about Smarter Working Live 2020, and secure your free place at the virtual conference, visit: https://www.smarterworkinglive.com/register/