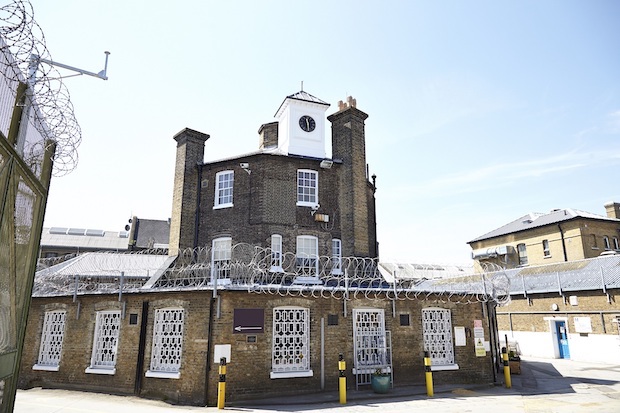 The Clink training restaurant opened its doors at HMP High Down 10 years ago, the first ever restaurant to open to the public within the walls of a working prison. Since then, The Clink has taught culinary skills to more than 2,500 prisoner students to help them gain full-time employment when they are released.
Fast forward to 2020, and The Clink Charity currently has four training restaurants at HMP High Down, Brixton, Cardiff and Styal as well as Clink Gardens at HMP Send, High Down and Styal. The Clink Café in Manchester and a successful events business, Clink Events provide catered events in central London venues such as the Guildhall, St Paul's Cathedral and Trinity House. All the food served is made in their central production training kitchen located in HMP Downview.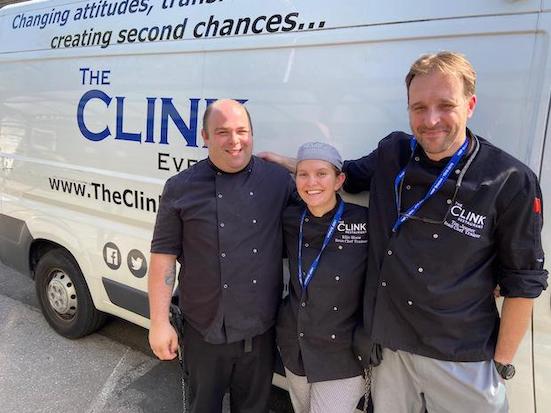 The Clink trains prisoners who are in their last six to 18 months of their sentence in all aspects of hospitality, but the real driver is to provide key job skills that can help cut reoffending rates when they are released.
Learners accepted on to the programme, work towards gaining their City & Guilds National Vocational Qualifications that are recognised by employers in the hospitality industry. Students volunteer to be trained in The Clink, and work approx 30 hours a week in an environment that looks or feels nothing like a prison, serving customers who are members of the public.
We would like to think that we are also educating them by allowing them to dine, and help them to understand that the prison population is made up of a cross-section of society just like us. Learning new skills in the kitchen and front of house in order to gain a Level 2 NVQ saw The Clink deliver more than 320,000 training hours in 2019 for 441 prisoners, awarding over 225 City & Guilds certificates.
Working in partnership with the Ministry of Justice is one we value highly. Our continued success inside prisons relies on their support and seeing the results we deliver, it's a relationship that is a true partnership that has endured and grown. We are often asked why The Clink works and why we continue to receive the support and generosity of so many.
A recent report compiled by Pro Bono Economics spelt out in numbers just why The Clink's 5 step integrated training programme works. Sadly, 48% of all people leaving prison nationally return within the first year of release, with reoffending costing the British taxpayer more than £18bn every year. Our 'Through the Gate' programme means that Clink Graduates are met at the gates and supported in their next steps.
Support includes meeting them at the gate upon release, helping them find accommodation, work and managing their finances. The Clink has more than 280 employers willing to take on a Clink Graduate subject to a satisfactory interview.
During lockdown, we had a different challenge on our hands. With our restaurants unable to operate, it has been a test finding ways to keep learners learning and not shut up in cells.
The Clink trains men and women across the eight prisons we work in, and our varied project base has meant we have kept our horticulture projects running at HMP Send. We are also in the process of opening a new garden project at HMP Styal. These working gardens not only enable those working in the gardens to earn NVQs in Horticulture, they supply our restaurants with seasonal vegetables and eggs from our happy hens.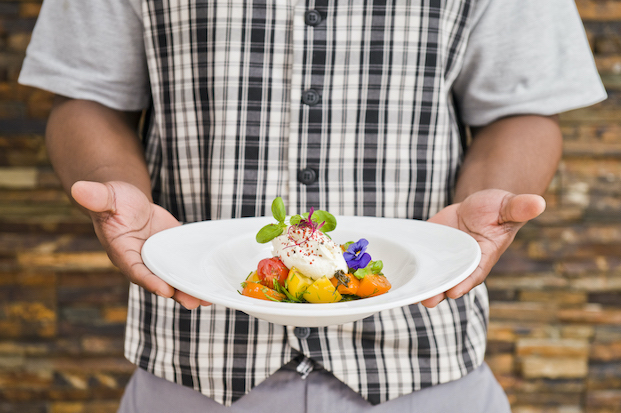 At HMP Brixton, we were able to open up our training kitchen, providing freshly prepared meals through Clink & Collect for Brixton prison staff, playing our part to support the nation's key workers.
This has developed into a delivery service for chilled meals from The Clink Brixton under Clink@Home. Every dish helps learners in the kitchen complete modules in food preparation, ensuring we can still complete their City & Guilds training during this period.
It's important to remember our prisons are still releasing prisoners regularly, which didn't stop during the pandemic. With the hospitality industry hit hard during the pandemic, our support has proved essential during this period. Starting a COVID-19 emergency fund, we helped many Clink graduates who found themselves without work or accommodation. We provided supermarket vouchers and topped up rent payments.
The transformative impact of our work has a real impact with the prisoners we work with, creating genuine second chances and helping change attitudes towards those who have worked hard to change the direction of their lives. For more visit www.theclinkcharity.org