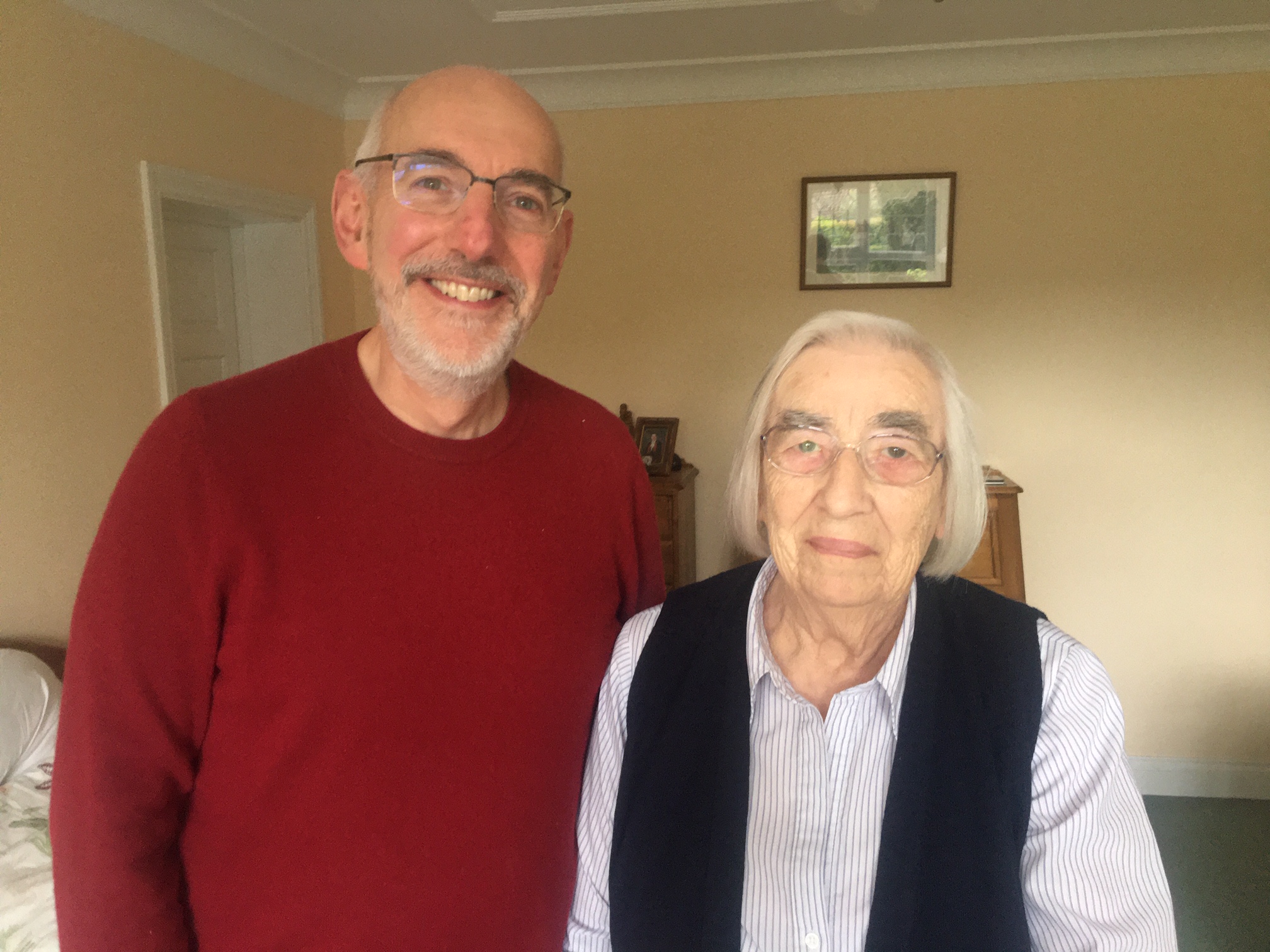 Tony Grayling, Director, Sustainable Business and Development Directorate, Environment Agency, shares his experience of being a carer during coronavirus.
The situation brought by Coronavirus (COVID-19) has been challenging for all of us. We have had to adapt to new ways of working, restrictions on our movements and the fear of falling ill. Now imagine having all those same fears alongside the responsibility of caring for a vulnerable family member or friend. Tony Grayling, Carers' Champion for the Environment Agency, talks about his experience and how his employer has supported him.
Tell us about your caring responsibilities and situation
For a long time I lived in London, but when my dad died four years ago, it left my mum living on her own. Although she was 86, she was in reasonable health but I was worried about her becoming socially isolated. She doesn't drive and her mobility isn't brilliant, so it was decided that she would move in with me. I had a long-term plan to move back to Norwich anyway, and so for the last two and a half years, me and my mum have been living together.
Alongside this, one of my brothers has a long-term mental illness. It's under control and he's doing reasonably well, but mum and dad had been his social support, so I had to think about him long-term too. It made sense for him to move in as well.
What was life like before coronavirus?
I'd managed to get myself into quite a nice routine, really. I would be in London mid-week where I'd lodge with a friend, then the rest of the time I spent in Norwich. The Environment Agency is very supportive of flexible working, and this made managing my caring responsibilities much easier.
One of the great advantages of having my brother move in with me was that he was able to provide support and company to my mum when I wasn't there. My mum has good and bad days, and it was reassuring knowing someone was at home with her.
And how has coronavirus changed things?
I'm really lucky in that, although my mum's physical health is slowly deteriorating as expected, her mental health is still very good.
Overall, however, it's been great to be at home and on hand more of the time to help my mum. My brother is really capable, but he can get quite stressed when my mum isn't doing so well, so sometimes it's best that I'm around too.
Although I've not had large chunks of my day taken up by travelling, I've found work even more exhausting than usual. I didn't think that online meetings would be so draining, and I often find at the end of the day that I'm more tired than in 'normal times.'
As a senior leader, where do you get your support?
The Environment Agency, like much of the Civil Service, has a deep, supportive culture with a great focus on health and wellbeing. The focus here is on work being a life enhancing experience, meaning that, generally, throughout coronavirus, the organisation has focussed on ensuring its people have the capacity to look after themselves, their families and their loved ones. I've always felt that if I needed to, I can put my mum and brother first, and sometimes I do have to do that and it's brilliant to feel supported in supporting them.
And how do you support your own teams?
I make sure to keep a focus on the wellbeing of my teams. I try and ensure we bring this up in our team meetings and are aware of the support the organisation offers. We're a large organisation and this pandemic has had a serious impact on the lives of some of our employees. It's so important to be mindful of this, and a simple 'how are you doing?' can go a long way in supporting someone who's struggling.
Have you got anything else to add?
The label 'carer' is the start of the story. It doesn't tell you everything about an individual's experience. When I chat to other people in the Environment Agency carers' network, I'm struck by what they're going through and the difficulties they face. It makes me so thankful for my own experience because, if I'm honest, I've really enjoyed living with my mum and brother. I've always lived on my own before this, and so it's been quite a precious time. Although I don't tell her that as, more often than not, she's telling me off for something!