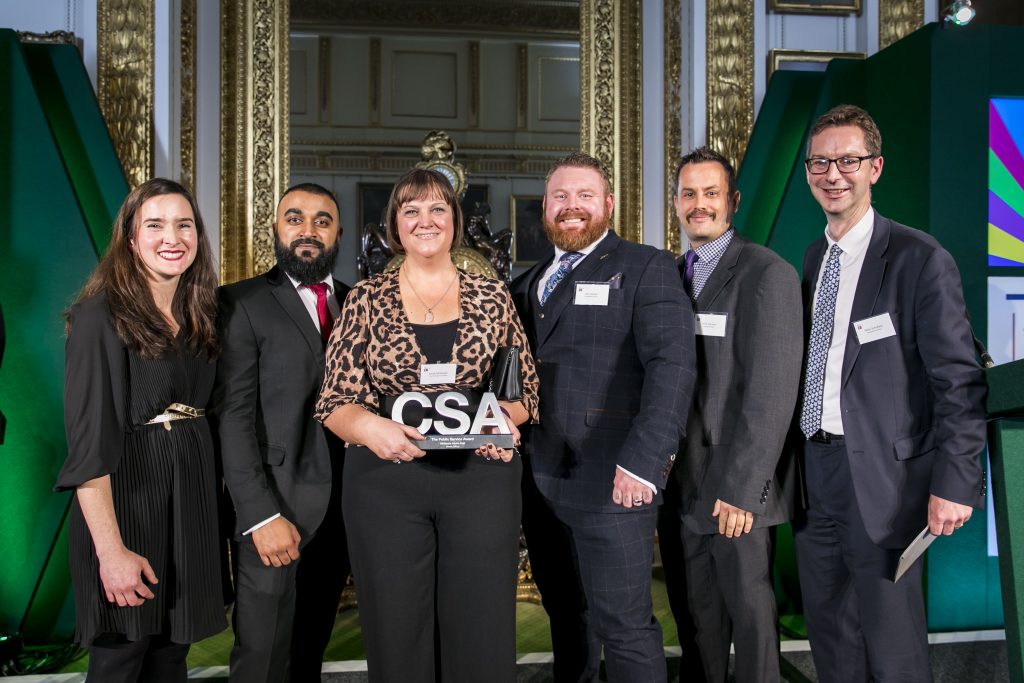 Following the presentation of the Civil Service Awards for 2019, which took place in November, please join us in celebrating all the winners!
This series of case studies highlights the best of the Civil Service over the past year, and the individuals and teams behind these achievements. Keep an eye on our social media channels for more.
This first blog focuses on the
Home Office's Midlands Intake Unit, winners of the Public Service Award.
Fair and friendly
In response to an ongoing issue, the Midlands Intake Unit provided "a significant improvement in service to unaccompanied asylum-seeking children and vulnerable adults at remote locations", winning the Public Service Award as a result.
Presenting the award, Peter Schofield, Permanent Secretary for the Department for Work and Pensions, noted the team's achievements after being tasked by the National Asylum Intake Unit with overhauling the asylum application process. Appointments are now offered weekly rather than fortnightly, within a seven-day period rather than three to four months, and lasting one hour rather than four to five, all of which has helped to clear the backlog that had been building up.
The Midlands Intake Unit:
created a simple referral mechanism

introduced regular stakeholder engagement with clear feedback loops

improved the consistency and quality of the production of Asylum Registration Cards that allow customers prompt access to services, and

developed asylum registration for Operation Innerste children, which allows local authorities to quickly access funding. 
A Customer Service Excellence (CSE) assessor commented positively on the team's performance following a visit in early 2019. He specifically commended the team's method of flexible interviewing ,which allows adjustments for children. The UK Visas and Immigration CSE lead confirmed that "the assessor was positively impressed with our operation at Yarl's Wood (and so were we!) and there may not be any improvement suggestions from him". 
Duncan Gerrard, a Chief Immigration Officer in the team, credits "seeing that we have made a difference, and knowing that the vulnerable people we come into contact with now receive protection and greater customer service as a result of our process" as a key motivator in his work. 
The team put their customers at the heart of the process they designed, treating everyone with dignity and respect throughout. Sarah McGough, a Chief Immigration Officer in the team, felt "shocked, overwhelmed and then extremely humbled" upon hearing the team announced as the category winner.