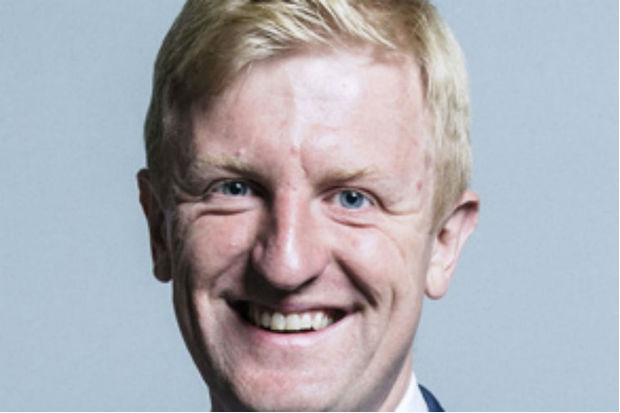 Emerging technologies bring great opportunities for government – they can help us work more efficiently and effectively. They can prepare us for the future. And they can help us serve our citizens better.
All around government there are great examples of emerging technology being used to improve people's lives.
For example the Driver and Vehicle Standards Agency uses artificial intelligence (AI) to improve the way MOT testing stations are examined. AI has been used to identify the garages around the country with the most recorded problems and prioritise them for re-inspection. The end result of this is that there are fewer unsafe cars on the road.
And the data science team at the Department for Work & Pensions is using machine learning to help job applicants find roles relevant to their particular skills and experience.
Innovating at scale
Examples like this are brilliant. But they are just the tip of the iceberg. To truly take advantage of emerging technologies, government must be able to use them at scale and in the right places. This is where the newly published Government Technology Innovation Strategy comes in.
The strategy is based on a strong foundation. Last year, we published the Technology Innovation in Government Survey, which shows what existing emerging technologies are being used across government, and how.
And over the past months we have been engaging with key industry stakeholders, such as TechUK, the Confederation of British Industry, DeepMind and the Alan Turing Institute.
The strategy is the result of this groundwork. It aims to provide the right environment, context and structures for emerging technology to blossom in government. Alongside the Guide to Using AI in the Public Sector, which we have also published, it will help everyone in government work better and smarter.
People, Process, and Data & Technology
The strategy is based around 3 themes: People, Process, and Data & Technology. Each is equally vital and supports the others.
People are a key aspect of delivering the benefits of emerging technology. We need to ensure government can recruit and retain specialist professions as well as train current staff. But this is not just about skills and capabilities, it is about building a culture of empowerment and understanding, where people are able to experiment and take risks.
This is where the second aspect, Process, comes in. We need to ensure that the processes in government don't hamper this experimentation. Specifically, we need to ensure that government's procurement and business cases promote innovation using emerging technologies.
One way we are approaching this is by launching Spark, a new marketplace for technology innovation, which provides government with an open and agile approach to deal with emerging technologies and their suppliers.
The third aspect of the strategy, Data and Technology, underpins all this work. To properly take advantage of emerging technology, we must be able to access and analyse data safely and efficiently so that we can understand the benefits of – and insights from – this technology.
And we must also be able to use flexible technology components and platforms to create an environment where emerging technologies can be used at scale across the whole of government.
Ready for the future
The nature of innovation is that it is constantly changing. The technologies that we use today may not be the technologies we use in a year's time, or in 5, 10 or 20 years.
So we must build a government that is able to take advantage of these new and emerging technologies. To continue to be on the front foot. And to continue to serve our citizens in the way they expect and need.