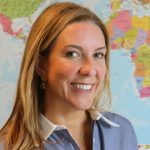 Today, we are celebrating International Women's Day 2018 across the Civil Service.
The last year has seen tremendous global momentum gathered behind the women's equality movement – an energy the like of which hasn't been felt, perhaps, for a generation. We've seen Women's Marches and the #MeToo and Time's Up movements reverberate around the world. And in the UK we're celebrating the centenary of (some) women's right to vote.
Yet we know there is some way to go before there is true equality. Look at the gender pay gap. While the Civil Service has the edge on the private sector, and our overall pay gap has narrowed – from 13.6% in 2016 to 12.7% in 2017 – we know we need to do more to address this.
There is also more to do on enabling women to reach the highest levels in the service. Currently, 54% of civil servants are female, but only 43% of senior civil servants. And of around 40 Permanent Secretaries in government, only 11 of us are women.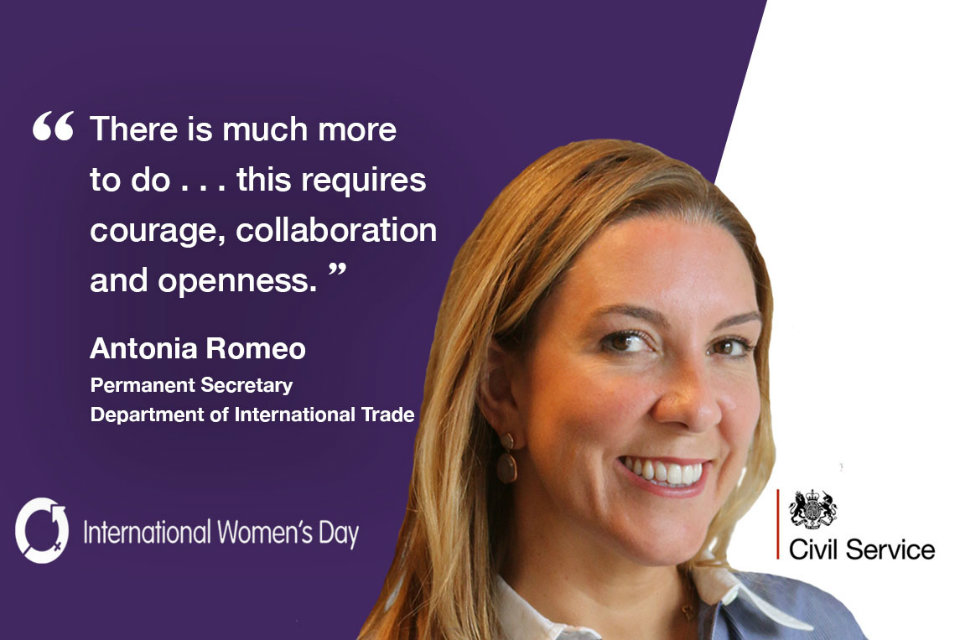 Most inclusive employer by 2020
The Civil Service is ambitious on inclusion, as on everything else. We aim to become the UK's most inclusive employer by 2020 – only two years away. There is a lot going on to make this happen, including diverse interview panels to limit the impact of unconscious bias; a Diverse Leadership Task Force  to identify, recruit and develop people with perm sec potential from more diverse backgrounds; and increasing diversity in the Fast Stream.
If you have any other ideas for the Civil Service as a whole, please get in contact with your department's Diversity and Inclusion (D&I) lead, who will coordinate with the wider Civil Service D&I team.
DIT's action plan
At the Department for International Trade (DIT), we aim to be an exemplar of a 21st-century department, pioneering a new way of working. We have an outward-facing agenda – promoting free trade – and I want us to be a modern, outward-facing department.
A crucial part of this vision is inclusivity and equality – of gender, indeed of everything. We have a great Women's Network working on an equality action plan, and in DIT our reported gender pay gap is just 3.6%. But there's more we need to be doing. The evidence shows that, as a department, we need to work on three things:
transforming our culture and setting high standards of inclusive behaviour;

managing transition 'Black Holes' – ensuring our employees can deliver their best work, regardless of personal life events and decisions, and don't fall into a 'black holes' while on maternity/paternity leave, for example; and

removing barriers to ensure success for all and broadening the pool of candidates.
Our plan sets out detailed actions on these issues, including promoting inclusion leadership training; launching a positive internal message campaign on flexible working; and providing confidence training.
Changing culture
But even all these things will not, on their own, create the inclusive working environment in DIT that I want – one that is supportive, encouraging, and empowering. Transforming culture takes time and sustained effort.
Our DIT 'Spirit' is: Expert, Enterprising, Engaged and Inclusive. Gender equity is just one part of this. LGBT+ is another: our LGBT+ Network celebrated its six-month anniversary late last year and helped us climb 143 places in the latest Stonewall Workplace Equality Index. Evidence shows that the most inclusive workplaces tend to be inclusive across all diversity categories. Small wins soon accumulate and work in tandem to ensure people feel they can bring their whole selves to work without fearing discrimination or bias.
Looking back, charging forward
We have come a long way in my 17 years in the Civil Service. I'm proud to have been a small part of that journey, but we are not complacent – we know there is much more to do. We need to embed change in our institutions as well as our culture, and this requires courage, collaboration and openness.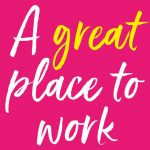 I recently attended the excellent centenary celebration of women's suffrage organised by Melanie Dawes and Sue Owen, and we heard from current and future Civil Service leaders on the suffrage movement. There was little doubt that, with women like those in the room, we can work together to make as much progress in the next 10 years as our predecessors made over the last 100.
Follow Antonia Romeo on Twitter: @AntoniaRomeoUK.