Doing a Commercial Fast Track Apprenticeship has more than met Ashleigh Mackintosh's expectations. She's come a long way in a short period of time.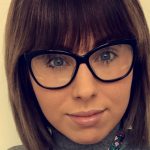 I am just over a year into my Fast Track Apprenticeship, and I've thoroughly enjoyed my experience so far. Before securing my place on the scheme I worked for BT for six years, but decided it was time for a change. I also wanted to venture out of my comfort zone and try something new.
My mum worked in the Civil Service for many years, and it has always been an area that I've had a great interest in. This was my incentive to apply and, luckily enough, I was successful and offered a place within the Commercial Fast Track Apprenticeship scheme in November 2016.
I was placed in the Department for Work and Pensions Technology Hosting team, one of seven groups within this category, where I've gained a wealth of experience in procurement, sourcing, contract management and supplier management.
A few months into the scheme, I was given the opportunity for temporary promotion in a role that sources software for DWP Technology Services. I am now the Subject Matter Expert for Technology Services when they want to purchase software. I've developed a purchasing process map and presented it across our category to senior management and key stakeholders. After training members of all of the other technology categories, I'm now delegating software requests to other commercial colleagues.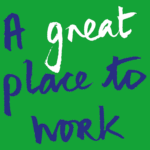 If you'd asked me 18 months ago what any of this meant, I wouldn't have been able to answer, as I had no commercial experience, never mind software experience. I've come so far in such a short period of time, and that motivates me every day. I never know what the next challenge may be.
To anyone thinking of applying to the Fast Track Apprenticeship scheme, I strongly recommend that you just go ahead and do it. You never know what you might end up doing.
Find out more about apprenticeships from the Civil Service Learning website.

You can read more here about the Civil Service Fast Track Apprenticeships - applications for the 2018 intake are now open.

Follow the Fast Track on Twitter @CSFastTrackApp

National Apprenticeship Week runs from 5 to 9 March 2018.