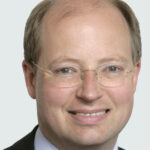 Jonathan Jones, Civil Service Health & Well-Being Champion, told us in his recent blog that the theme of this year's Mental Health Awareness Week (8-14 May) was Surviving or Thriving and offered some useful tips on exercising for better mental health.
Mental Health Awareness Week is important because it provides an opportunity to highlight this important subject. It was great to see many Civil Service departments organise supporting events, such as the Cabinet Office ABLE Network & WorkWell Group, DCMS's Ability Network, and the HMRC Mental Health Group, who got together to put on a full programme of daily events.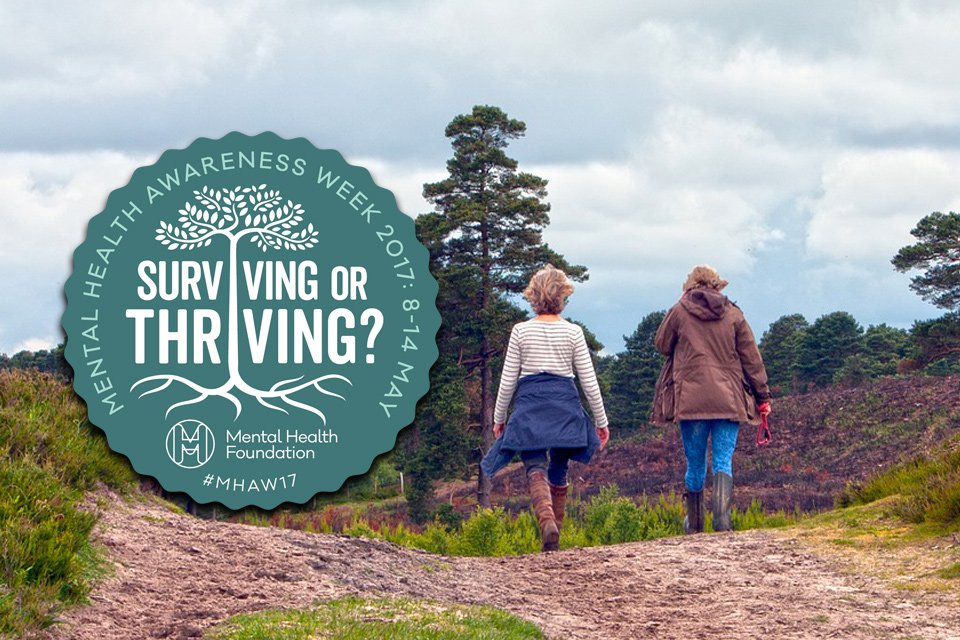 I filmed a video for a joint Civil Service/KPMG Mental Health event held in Manchester. This was the second in a programme of disability-themed events that seeks to harness our collective cross-sector knowledge and insights. Delegates, who were evenly split between Civil Service and KPMG, were asked to explore how many of us are surviving or thriving, what more we can do at organisational level to support our people to thrive; and what steps we can take as individuals to look after our mental health and build personal resilience.
Two delegates, Sue Northcott from DVLA and Emily Rostamlou from KPMG, shared their personal and inspiring experiences of mental ill health; John Binns, MIND trustee and a member of our Disability Expert Advisor Panel, delivered a keynote speech; and leading organisations such as Business in the Community, Remploy, Business Disability Forum, Access to Work and ACAS participated in a highly interactive Speed Networking session. Feedback received from delegates has been excellent, with a strong appetite to run further joint events.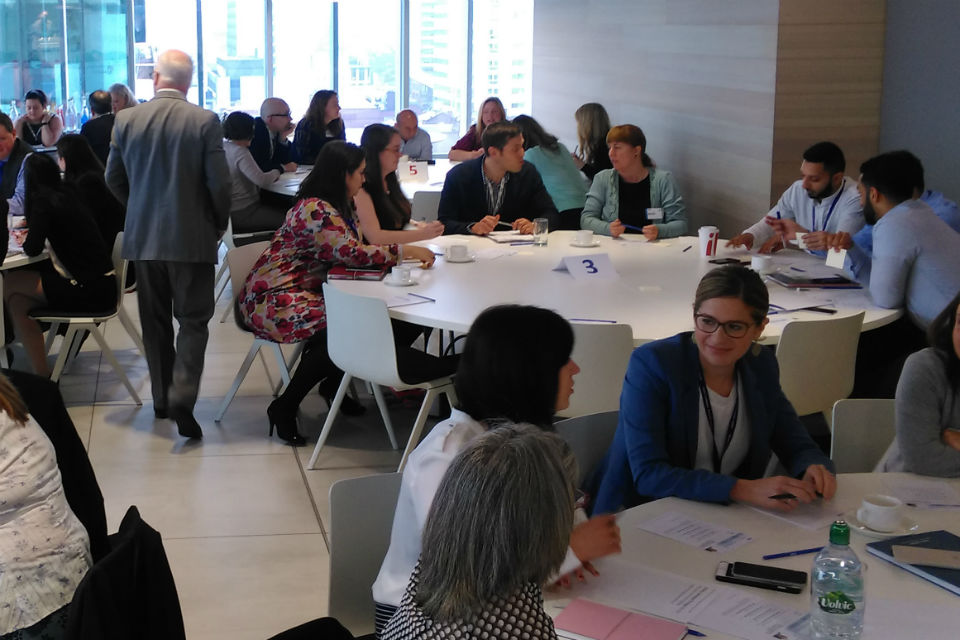 And in my new role as Home Office Permanent Secretary I attended a mental health awareness event that showed the help available to colleagues in the department.  The event emphasised the importance of creating a supportive environment in which we can break the stigma and be open about mental health.
Four key learnings
I learned much during the week and would like to share with you some of the key points that I took away.
Firstly, a recurring theme from colleagues who have experienced mental ill health is the importance of others taking the time to have a conversation and let them talk about how they are feeling. Simply enquiring if they are OK and lending a non-judgemental listening ear can make a huge difference.
Secondly, support is about empathy, rather than trying to solve the problem, which can be difficult for some of us if we like to be in control.
Thirdly, there is lots we can do individually to look after our own mental health, such as walking and other physical exercise, listening to music, switching off technology and eating well.
Fourthly, at organisational level we still need to do more to break the stigma around mental health and to create a culture in which our people feel able to openly talk about their mental health experiences. I found it inspiring to hear many of the speakers willingly share their personal stories and comment that they had gone through this and came out as better and stronger people.
The importance of having a support network features strongly in the above points. So, I am pleased to be able to tell you about a new cross-government mental health network for sharing best practice, collaborating and representing colleagues affected, directly or indirectly, by mental health conditions. The group already has 92 individual members, representing 38 government and public sector organisations, including all central government departments.
If you would like to join the cross-government mental health network or get in touch you can email cross-government-mental-health-network@digital.cabinet-office.gov.uk.
Finally, I will close by sharing a quote that is attributed to several different people, but which I heard from Robin Williams, the great actor and comedian, who is sadly no longer with us.
"Be kind, for everyone you meet is fighting a battle you know nothing about."