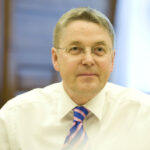 This week is National Inclusion Week, a good time to reflect on the progress we have made towards our goal of making the Civil Service the most inclusive employer in the country.  I am pleased to report that over the past six months we have taken some important steps forward.
Much of this work has been focused on our response to the Bridge Group report, which set out in detail how we could increase social mobility in the Civil Service's flagship graduate scheme, the Fast Stream. Since the report's publication in February, we have already taken forward many of the Bridge Group's recommendations. This includes expanding outreach on the Fast Stream to cover more universities across the country, providing better incentives for interns to apply, shortening the length of the assessment process to under 12 weeks and opening regional assessment centres.
Social mobility measures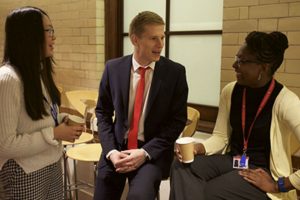 This year's Fast Stream intake is one of the strongest and most diverse ever, drawn from over 70 universities, and includes a number of successful graduates from our separate apprenticeship scheme. I am so proud that 15% of those joining have a BAME background and 9% have a disability. But of course we must continue to improve the breadth and diversity of our intake, particularly with more candidates from a working-class background.
This is why I am so passionate about the major programme of work now underway to develop a core set of social mobility measures on behalf of the wider public sector. This will allow the Civil Service and other employers to know if we are truly building and developing a workforce that reflects the population we serve, including by socio-economic background (SEB). As part of this work, we recently completed a survey of senior civil servants on potential measures of SEB. I'm pleased that over two-thirds of senior civil servants completed the pilot survey, demonstrating the importance we all attach to this ambition.
More apprentices
We have also been working hard on our commitment to Civil Service apprenticeships. At the beginning of this Parliament, the Government made a manifesto commitment to introduce three million apprenticeships by 2020. The Civil Service is leading the way in the public sector on this agenda, by pledging to deliver at least 30,000 apprenticeship starts by 2020 in England. We are making good progress and since 2013 we have increased the Fast Track Apprenticeship scheme from 100 places to 750 places across the UK. The Fast Track scheme has had some really positive feedback, and you can see various personal stories from apprentices currently on the scheme.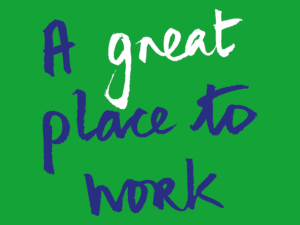 Our brilliant apprentices are already helping to improve the diversity and inclusivity of our Civil Service workforce, giving people from all backgrounds the opportunity to take that vital first step on their professional career ladder. We will promote apprenticeships to those from under-represented groups and lower socio-economic backgrounds and adapt recruitment processes accordingly, because we need to spot potential, not just 'polish'.
Diverse future leaders
I also want to see increased levels of diversity across all of the Civil Service's corporate talent schemes. The diversity of this year's applicants for the Future Leaders Scheme and the Senior Leaders Scheme has shown a significant increase on last year and we want to ensure this will continue through to final selection outcomes. For both schemes, the proportion of women, disabled and people who identify as LGB or BAME is higher than the proportion of all civil servants at those grades who do so. It is also great to see that declaration rates for these schemes are high (over 90%). It is clear that the scheme is targeting a wide range of talented members of staff, and the confidence of employees on these schemes is growing.
We must continue building on this progress in the final six months of the Talent Action Plan, which concludes in March 2017. We are also looking beyond that point, and have started to develop a new strategy for 2017 onwards that will set out our long-term vision for diversity and inclusion and how we plan to get there.
Follow Sir Jeremy on Twitter: @HeadUKCivServ