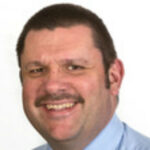 Ask most people what the biggest change they've seen in their lifetime has been, and I bet a fair proportion would mention the introduction of digital tools and ways of working. I can still remember the first word processors and have seen first-hand the shift to increasingly high-powered and pocked-sized devices. Great news for our efficiency – perhaps less good for our work/life balance, but that's a topic for another day.
At HMRC, until recently, we'd have struggled to claim that our services (both internal and external) have kept pace with the most cutting-edge modern workplaces. That's changing though, and we're now providing digital services that our customers want to use, and IT that makes our people's jobs easier. Last year we won Digital Project of the Year at the UK IT Industry Awards, a prize we competed for with some of the biggest organisations in the industry, and we aren't slowing down in 2016.
Just this month we hit a major milestone for our Personal Tax Account (PTA): we've now got more than 2 million citizens signed up. The PTA means for the first time anyone can log in, check their tax information and manage their details online and in one place. We also have more than 5 million users of our business tax account and are looking at making it even easier for our customers to do business with us online. In fact, our digital team has 28 new online services in development.
Real-time approach
We're moving away from more traditional processes, such as responding to customer queries by letter, to a much more real-time approach, where people can keep track of their tax affairs at any time by logging onto their account. The advantages will be significant and far-reaching – for example, our Needs Extra Support team who work with our most vulnerable customers recently told me how excited they are about the benefits of the PTA for our deaf customers. And a new app, only a few weeks from launch, is for those who find that an even more convenient way to do business with us.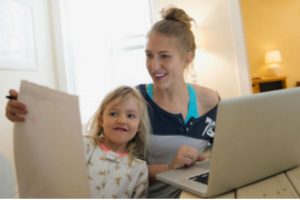 Recently, I went to Newcastle to visit one of our six Digital Delivery Centres. The team there were working on our online tax credits renewal service. I was impressed by their total focus on the needs of our customers. They'd produced a chart of the emotions customers feel at different phases of the renewals process (everything from frustration and fear, to relief and happiness), and they were mapping possible digital interventions against each, to make sure we're doing everything we can to support our customers at every point in the process.
It was fascinating, and I'd recommend a visit to anyone! The team were also making impressive use of behavioural science, mapping the frustrations of customers against our own team's frustrations with processes. In many cases, they were the same, and the team tackles those issues on a rapid spin-cycle, adapting and changing as they develop the system.
Modern internal systems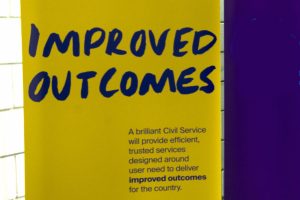 In delivering even better services for HMRC's customers, I'm really keen that we make our internal systems just as modern and intuitive as our customer-facing ones. I'm convinced that the way we achieve that is by giving our people as much input into the design of the systems they use as possible. Over my first few months, I've spent a lot of time on the road, meeting the people who answer customer calls, work on compliance cases or manage relationships with the UK's large businesses. I've been struck by their exceptional knowledge and commitment. They are our greatest resource. It's that knowledge that's helping us build responsive, well-designed services for customers, and it'll help us make sure that our internal IT is equally innovative.
We're making good progress. Our Digital Mail System – which I've seen in action around the country – was designed and tested by the people who actually use it every day. And we're planning to move to a system where all our staff can click a button to give feedback on an internal page or system, just like our customers can.
"Look after your staff…"
Hardware-wise, HMRC people are working on dual screens, enabling them to switch instantly between applications, and using Blackberries and Surface Pros, so we've made good progress there. I think this is incredibly important, not least because it's difficult to get excited about an HMRC app for customers if you're still using significantly outdated technology.
There's a Richard Branson quote that someone mentioned to me soon after I joined HMRC: "look after your staff, they'll look after your customers". That's why it's important that the services our people log onto every day are just as good as the services our customers use. Developing high-performing internal systems is all about learning from the people who know best. We still have a long way to go, with more than 300 business applications in use, but over the next few years we'll work hard to improve and consolidate them.  
Our digital customer services are deserved award winners. Soon, I hope that our internal digital services will be too.
Follow Jon on Twitter: @JonThompsonHMRC.