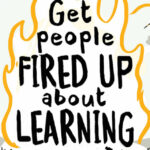 This week (16-22 May)  is Learning at Work Week. Thousands of organisations celebrate this annual national campaign, and most government departments take part.
In Civil Service Learning, we've been collecting the best learning experiences from a range of colleagues. Why not share your best learning experience with us?
Here are just a few of the responses we've already had from various departments. They cover a huge variety of learning experiences and preferences - from acting to reading; from attending Civil Service Live to job shadowing; and from taking GCSE maths to learning national anthems.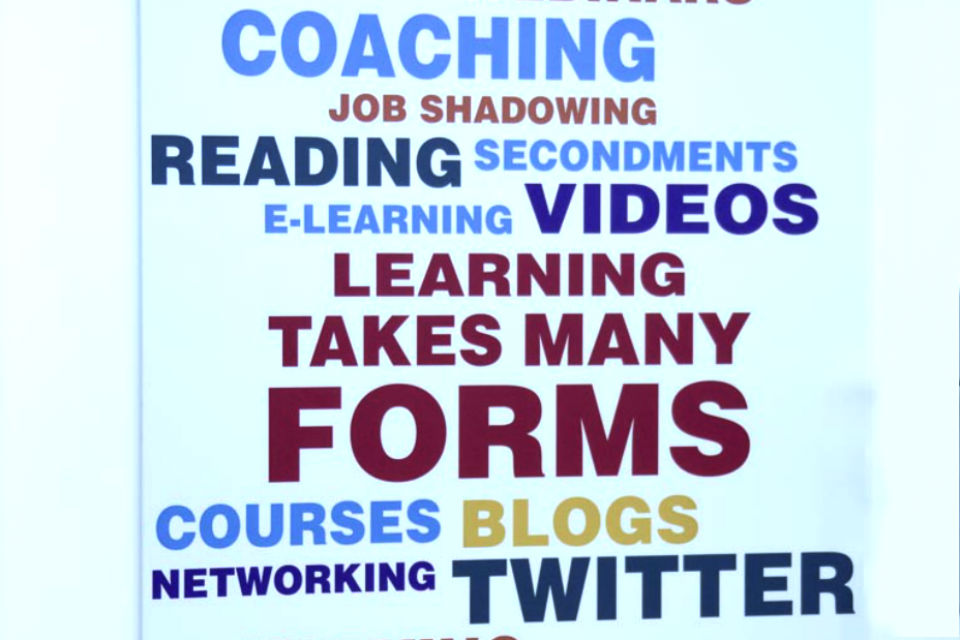 Learning at work
I did a session with actors on personal impact and they did some really challenging role plays with us, playing angry ministers, smooth suppliers and indifferent members of staff - and then gave us really useful feedback on how we came across. (Cabinet Office)
My best learning experience this year has been attending a course which was cross-department. The benefit that came from mixing with and hearing from people from other government departments provided a much more diverse and rich mix of insight and experience. (MoD)
I attended a personal impact workshop. The main thing that I found useful was the exercise on developing listening skills. I always thought I was a reasonably good listener but, having done the exercise, I realised there was a lot of room for improvement. I make a greater effort since attending the course and think it was time well invested, as it develops personal skills that can be used not only in the workplace but every day in normal life. (HMRC)
It's not all about 'going on a course'
Reading - actually, a book called Presentation Zen by Garr Reynolds. Changed the way I look at communications completely! (Home Office)
Last year, I attended Civil Service Live for the first time. For years I thought it wasn't relevant to me, but going to one of the events gave me a fascinating overview of how my role fits into the reforms happening across the Civil Service. (DWP)
Having the time to job shadow and actually see how work is completed before taking the steps to improve or apply it in my role. (Cabinet Office)
Taking on new challenges
Doing an interview with the BBC. We were supposed to be media trained and I hadn't been, but our press office really wanted to do it. So I rang my boss (who used to work in TV) and he gave me some hints and tips… and that 10 minute chat was all I needed. I did many more afterwards! (Home Office)
My best learning experience this year has been starting managing for the first time. I'd already taken a performance management and coaching course, but most of my learning has been on the job. I've spent a lot of the last six months looking closely at how other members of my team manage staff, trying to get a sense of what works (and sometimes what doesn't!). Our HR business partners have also been really helpful when I've been unsure about policy, etc. However, the most useful thing has been feedback - hearing the opinions of my staff, as well as my own manager and others in the team, has really helped me refine my management style. I definitely haven't been a perfect manager, but I hope I'm getting better every day. (ONS)
My best learning experience was my Level 3 CIPD [Chartered Institute of Personnel and Development] course for Human Resources. It was a distance learning course, requiring two workshops with six written assessments. The workshops allowed me to make new friends all around the country, as well as pushing me out of my comfort zone. I was suffering from depression at the time and the tutors were very understanding and supportive. I worked with them closely, as I was determined to not let the illness get the best of me. I passed everything and am now a chartered and qualified member of CIPD. (MoJ)
And finally…
I have been studying for my GCSE in maths. I initially took the course to keep my brain cells ticking over, and to update my mathematical skills and knowledge - I did my GCE in maths over 40 years ago! I have enjoyed learning things I only had a faint idea of how to do and I feel I have achieved a great deal. I'm looking forward to getting a good grade and moving on to A-level or even further! (ONS)
Learning 18 national anthems to sing at sporting championship events as part of the Gamesmaker Legacy Choir. We used YouTube videos, rehearsal sessions and memory techniques to help us learn to pronounce the anthems in their native tongue and dialects. Great fun and a real sense of achievement. (BIS)
Share your best learning experience with us here.