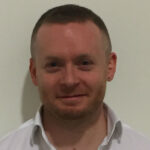 Since joining Civil Service Learning (CSL) earlier this year as a social researcher, I have been working hard to help improve our insight into what makes good learning. Through observing courses, interviewing participants and keeping on top of the latest science around learning, I have identified four principles I think we need to get right as we design a new learning offer for the Civil Service.
1. Learning that actually changes what people do
There is no point learning anything if you don't use what you learn. We've all been on great courses and learnt things that we hope will help us do our jobs better… and then done nothing with it. We need to crack this. Lots of factors come into play here, and learners and managers obviously have a major role, but so does CSL.
We need to make sure the learning we provide is geared towards helping you make practical changes at work (which it hasn't always). And we need to share knowledge in a way that makes it more likely you will remember, and use, what you learn. We also need to help support you after you leave the classroom. The bottom line is that learning is not a single 'event', it is a process (like learning to drive), and we'll reflect this more strongly as we redesign our learning.
2. Learning that people can easily take up
There is no point designing the perfect piece of learning if no one takes it up! We're all busy, we all have a job to do, so CSL needs to help make it easier for you to learn. This means making it easy to find and book the learning you want (which is why we are rebuilding the CSL website), and supporting you to find time to learn. We're looking at where we can provide shorter ('bite-size') learning, and vastly improving our digital offer so high-quality learning can be accessed, literally at the push of a button, flexibly, when and where you want it.
3. Learning that is a good use of your time and money
No one wants to waste their time (or public money), especially when they're so busy. When you take up a piece of our learning, you need to know it will be time and money well spent. So, our learning has to maximise what you get from that time. This means no 'dead time', getting the length right (there are limits to how much the brain can take in), focusing on activities that will have the most value, and making sure people are taught at the right pace and depth.
4. Teaching the right things
Finally, and it goes without saying (but I'll say it anyway), the most important thing we need to get right is what people learn. All of the above is pointless if our learning doesn't develop the right knowledge and skills to help us all provide the best public services. This is why we are working in partnership with departments to be really clear about the skills, knowledge and behaviours we need, now and in the future, so we can make sure what you learn makes a difference.
So, there you have it. These four principles will underpin CSL's approach to designing a new programme of learning with our new suppliers. I'd love to hear what you think – what does good learning look like for you?
John has produced a report, What does 'good' learning look like?, which considers, in more detail, some of the issues he discusses above.