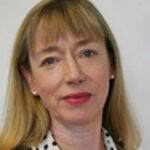 According to the World Economic Forum, it will take 117 years – until 2133 – before gender pay parity is achieved globally. I don't know about you, but I think that's too long to wait!
Tuesday 8 March is International Women's Day, a day to recognise and celebrate the achievements of women. This year, the theme is a 'pledge for parity' – calling on individuals to take action and help women around the world realise their economic potential. I welcome the attention this day brings to women's equality, but we need to maintain momentum all year round.
Gap reducing
The good news is, in both Scotland and the UK as a whole, the gender pay gap is reducing for younger age groups. And with a gender-balanced Scottish Cabinet – a UK first – and the second-highest female employment rate in the EU, Scotland is showing real leadership.
The Scottish Government has gender parity overall among our staff and we're working to ensure greater balance across all grades, with targeted development and support for women with potential to progress to SCS level. And at just 0.6%, Scotland has the smallest gender pay gap in the UK for top public sector jobs.
Despite this progress, inequality persists. Women experience higher poverty rates than men, and are more likely to be in part-time and low-paid jobs. For example, 23.7% of women in Scotland earn less than the Scottish Living Wage. While the pay gap is improving for some groups, it remains persistent overall in Scotland – currently 7.3% for full-time employees and 16.8% when part-time employees are included. And there is still evidence of discrimination in Scotland's workplaces that contribute towards the pay gap.  
'Inclusive growth'
Yet achieving greater equality and boosting sustainable growth are mutually supportive – and a fairer and more equal society is also one that's more prosperous and economically successful. This principle of 'inclusive growth' is backed by an international body of evidence.
Professor Joseph Stiglitz, Nobel-prize-winner and former chief economist of the World Bank, has recognised Scotland's leadership in this area. As he put it: "Tackling inequality is the foremost challenge that many governments face. Scotland's Economic Strategy leads the way in identifying the challenges and provides a strong vision for change."
I recently met with a young civil servant from Leeds who won a competition at Edinburgh's Civil Service Live last year to spend time with her chosen mentor. She chose me! It was fascinating to hear her experience as a young woman joining the Civil Service. I was heartened by her justified optimism for her future career. And I hope that she will see significant progress in gender equality and the economic benefits this brings.
You can show your commitment to gender parity by making a pledge on the International Women's Day website.