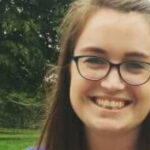 Autumn 2014
The Talent Action Plan: Removing the Barriers to Success was published on Friday 5 September 2014. The following Monday I walked into the Department for Work and Pensions to begin my Civil Service career as an HR Fast Streamer.
One of the first things I did as a member of the Civil Service Diversity and Inclusion Team (CSD&I) was read through the TAP and the Hay Group's Women in Whitehall report.
I was a little confused. Not because I was sitting at my very own desk in a government department, part of a prestigious graduate programme, and ridiculously nervous. It was because the quotes and stats in the Hay Group report didn't tally with what my friends and I felt when we graduated from university to enter the 'real' world.  
Quotes such as, "I'm a very direct person, I will have to kind of hold myself back and I think that's because of the culture in the civil service," scared me.
More importantly, the quotes that apply more widely clashed with my impression of the Civil Service. Remarks such as, "I would not want to join the culture. It's really insidious and I have witnessed too many women fail. Women I have admired, women who have succeeded previously. All torn apart ‐  all gone..." I thought: "But wait! The Civil Service is supposed to be a nice place to work."
I (and the majority of my female friends) left university thinking most workplace gender equality issues had been overcome. OK, the women undergraduate engineers were outnumbered by men, but they were so fantastic we didn't need to worry about them. Work/life balance? Further study? Ruling the world and power dressing? Channelling Taylor Swift? Babies? We thought we could have it all. At least, we told ourselves, by the time we reached what used to be the key decision points for previous generations of women (baby or boardroom; play group or Parliament), things would have been sorted out and there'd be no decisions to make.
Spring 2016
Fast-forward to today and I'm the outgoing co-Chair of the Cross-Government Women's Network, and about to leave my role as gender lead in the CSD&I Team. I'm pleased to say my panic on first reading the Women in Whitehall report was misplaced. Some of you who've been in the world of work longer may think me naively optimistic. However, I've spent 19 months living and breathing all things gender equality in the Civil Service ‐ it's going to be OK, but we have more to do.
So have my friends and family, especially if they've made the mistake of asking, "so what do you actually do?"
I've told them about the Civil Service commitment to being more representative of the society we serve. And reminded them, frequently, that women are not a minority group. We account for half or more of civil servants at 11 out of 17 departments (ranging from 68% in DWP to 36% in MoD). But it's not OK that representation of women falls with seniority, with almost 60% of the most junior staff (AA/AO) being women, compared to 39.4% of the Senior Civil Service.
It's also not right that, apparently, the reality only dawns on many men when they become fathers and realise their sons will have an easier ride than their daughters. As a workforce of nearly 400,000 people, we need men on board with gender equality before they become dads. And it makes business sense for the Civil Service to be more inclusive and representative of society ‐ being the right thing to do isn't enough for everyone.
7 March 2016 - International Women's Day Eve
So what do I actually do?
As co-chair of the Cross-Government Women's Network, I support women and gender networks across government, along with co-lead Keela Shackell-Smith ‐ the fairy godmother of employee networks, as I call her.
Being both at the centre and in a network has helped me enormously in supporting Melanie Dawes in her role as Civil Service Gender Champion.
I was petrified of working so closely with a Permanent Secretary. But a year on, the International Women's Day planning team (me and colleagues from HMRC, DWP and DCLG) have been looking forward to celebrating at our IWD event in Parliament. Melanie will be updating us on what has happened in the world of gender over the past year.
Our goals have been clear:
strengthen women's networks

improve the support provided before, during and after parental leave

improve access to mentoring

address the cultural issues of the Civil Service
This work goes on, but I've seen how committed to improving the culture and make-up of the Civil Service our senior leaders are. And they're not as scary as I first thought!  
Just like Melanie, colleagues in Civil Service Employee Policy, my own team (working to implement the commitments in the refreshed Talent Action Plan) and those I've met through network activity (from grade AO to DG) are pushing for change.
Nineteen months working on gender equality could have left me thinking that the Civil Service is a bear pit (see page 21 of the Women in Whitehall Report) but it hasn't. Things are getting better and we must maintain the momentum.
You can show your commitment to gender parity by making a pledge on the International Women's Day website.
Follow the Cross-Government Women's Network on Twitter: @CGWomensNetwork