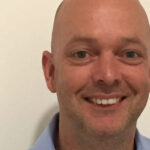 You may have heard that Civil Service Learning is making some big changes to the learning on offer to you. We're working with expert suppliers and colleagues across government to create new, high-quality learning that's relevant to our roles and has a clear impact on the work of the Civil Service. And it's being designed so you can choose what you need, when you need it, in a format that works for you.
There's already new learning available on our website, and we'll be releasing more every month until the full offer is available in the autumn.
A new-look website
One of the crucial ways we're improving our service to you is through improving our website.
If you've logged on to Civil Service Learning in the last week, you'll have noticed it looks rather different – it's a cleaner and simpler design, based on the successful GOV.UK style. We've been working hard behind the scenes for months to research user needs and to redesign the site based on your feedback.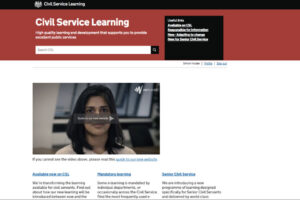 What you see is an improved digital service that makes it quicker and easier to find the things you're looking for – and a new booking system, designed around your needs, for the new learning we're launching.
A work in progress
But this is just the start of the journey. The re-launched site is like a first draft – the new learning offer is developing rapidly at the moment, and that means we're constantly adjusting how our users experience the site. Because of the pace we've been working at, you may well find the odd mistake – but we have a team of people who are continually improving and developing the website around your needs. We'll be learning from your experience and how you engage with the service, to make it better on a daily basis.
The new site is the start of a better experience, but we're also working with Government Digital Service to radically change and improve our digital service in the longer term. In future there will be a lot more that's personalised to you – like tailored recommendations for learning you'll find useful, and new tools to help you work out what learning you need. We'll tell you more about that and share some early designs very soon.
Let us know what you think
We will be testing the new site, as we develop it, with users from across government. If you are interested in getting involved with user testing, please contact us on communications@cslearning.gsi.gov.uk. We are thrilled at how many people have already offered us their time to test. Due to the sheer numbers we may not be able to involve you straight away, but we aim to call on all of those who volunteer at some point over the coming months!
In the meantime, have a browse through the new-look site and see what's on offer!
Update

Many of you have already used the new site and taken the opportunity to comment about it on this blog. John Fitzpatrick has responded to some of your comments here.