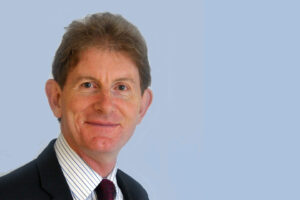 New video technology being piloted by my department could make a huge difference to our deaf and hard of hearing customers.
The Video Relay Service allows British Sign Language users to communicate with DWP in a way that is similar to a traditional phone call via a sign language interpreter and can be used through PC, tablets and mobile phones.
One of my aims as Permanent Secretary is to champion diversity and inclusion and I want to make sure we are continually removing barriers to our services. So this pilot is a great example of what we are doing to be more inclusive.
Our deaf customers want as much choice as possible in how they communicate with us and the service is a welcome addition to what we already provide, including text phones and lip reading services.
Using new technology to improve the way we help our customers
It shows my department's commitment to using new technology to improve the way we help our customers. It has the full support of Justin Tomlinson, Minister for Disabled People, who wants to see it rolled out across all DWP services.
Our six-month pilot is running in call centres for Disability Living Allowance, Attendance Allowance, Access to Work enquiry lines and hearing loss advisers. My department worked with deaf people and the British Deaf Association and UK Council on Deafness to deliver this.
I've been really pleased with the positive response since the pilot began last month (January). One customer, John Walker, from Peacehaven in East Sussex, got in touch to say he was 'delighted' to be able to call DWP in British Sign Language, which, he said "resulted in the call being resolved far quicker". He added that the new service "was greatly appreciated for its speed, professionalism and quality".
Within DWP, one colleague said it was "great news for all deaf people" and another went as far as to say it was the "best thing ever to be introduced to the department".
This is the right approach for the Civil Service for the future; delivering improved services to citizens using new technology in a way that fits with their lives. I'm really proud that we continue to champion this in DWP.
Update:

Kenny Robertson, DWP's Director of End User Computing and Support has responded to DWP staff comments on the ability to see this video on YouTube here. The video has now also been published on the DWP intranet.
Follow Robert Devereux on Twitter: @robert_devereux.