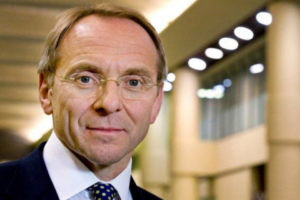 Today we publish the single departmental plans which I blogged on last July.
The plans identify objectives and priorities for each department, together with the outputs and resources available to achieve them. They put the 'what' and the 'how' together in a single document for the first time in Whitehall.
This is particularly important in the current context. The Civil Service reduced by about 15% over the last Parliament, and that broad direction of travel will continue over the coming years. This will force us to be increasingly aware of what can and can't be achieved; what our real priorities for delivery are, and hence where we should focus our resources.
Delivering ambitious manifesto commitments
We have an enormous and important task - to deliver ambitious manifesto commitments and business as normal with increasingly constrained resources. To achieve this, we cannot continue to work in the way that we have in the past. We must continue to improve the services we provide for the public, while at the same time find more efficient ways to deliver them. We must embrace the transformations, which are embedded within the plans.
As I go around the country talking with civil servants, people are excited about that future, and the SDPs contain the actions that will make it a reality. It means breaking down some of the barriers which constrain how we work today, delivering new technology to enable the front line services to be better, and sharing buildings - to mention just a few examples.
The world will change, and we have to adapt to it. We will therefore need annually to update the SDPs. Departments will track their progress against the plan through the year for their own Executive Committees and Boards. The plans are a public statement of what we want to achieve - so they must be focussed on the right things, and we will hold ourselves to account for their delivery.
So please make it your mission to understand where you, and your team, fit into these plans, and if it's unclear, ask your leaders to clarify. These plans are by the Civil Service, for the Civil Service. They are our opportunity to get on the front foot and shape our destiny - and every one of us must be a part of it.
Never miss a post - click here to subscribe to the blog and stay in the loop.