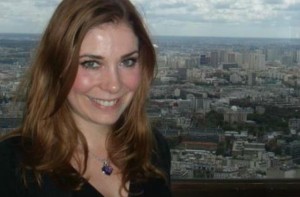 I remember well the day I started in the Civil Service. 22, a year out of university and never having worked in an office before. I was surrounded by impossibly senior people who seemed to have an immense amount of knowledge and experience. They made clever comments at the drop of the hat, immediately knew what to do in any situation and they could talk to ministers without getting overawed.
They were the leaders. I couldn't possibly imagine how that would ever be me. I didn't have 30 years of experience of welfare policy (I started life in DWP) so what could I add?
That's not to say I didn't aspire to be a leader myself. I absolutely wanted to have the confidence, knowledge and experience to be able to perform like that one day. I thought, most likely, it'd be when I was in the Senior Civil Service - when, as if by magic, getting the title of "Deputy Director" would mean I'd have both the ability and the right to be the person who set direction, made difficult calls and dared to speak to the Permanent Secretary or even a Minister.
I was naïve and perhaps suffering from that most common of afflictions, "impostor syndrome." Thankfully I had some excellent managers and mentors and I quickly learned two things, which perhaps should have been pretty obvious:
1. The Civil Service is a team.
We all have different roles and perspectives, and it is part of our job to bring that at all grades, and
2. Those at the top are human beings too
Most of leaders began their careers in my shoes and had to go through the same development, so they understood me.
So what has that meant for me in my career since that terrifying first day?
First and foremost I've stopped focusing on the hierarchy - the top down - and instead started to think about my role in a wider Civil Service team and what I specifically bring. It was in Private Office that I felt this most. I spent a lot of time advising SCS colleagues about my minister, what he wanted and valued. They were more senior and experienced civil servants, but they relied on me and valued my advice and it was clear to me that there was a mutual dependence- perhaps the bedrock of any team.
As I have become more senior I try to take this learning and use it to help my team to deliver the best outcomes we can. My team have clear roles and I want them to work autonomously and own their areas. I also try to be open and clear with my team about my role and the drivers that influence our direction and my expectations. When we're developing and agreeing work we discuss options and they bring new and different thoughts and perspectives. I really value their input and I believe we come to more rounded conclusions and better products as a result.
Stop thinking about grade
For a moment I'll go back to the hierarchy: I believe that it's the same for my director and director general colleagues (and even Permanent Secretaries and Ministers!) As I mentioned before, ultimately they are people too and they have been on their own career journeys. Yes, some decisions ultimately rest with them, but since I stopped thinking about their grade and started thinking about our respective roles in a wider team I've felt more confident in my engagement with them. I am more aware of what they need from me and why, and I give my perspective, explaining things they may not be aware of. Together we come to a better outcome.
Now, working on HS2 in DfT, I feel comfortable talking to my Director General and Secretary of State about my areas of responsibility. I value their challenge and direction and I know they rely on me for advice on the detail and highlighting the issues they are not close enough to see.
Never miss a post - click here to subscribe to the blog and stay in the loop.