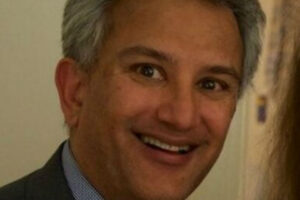 A very good friend and mentor of mine – and many others – Professor Aidan Halligan (former Deputy Chief Medical Officer for England) died in April. He was only 57. We met at an event in Rome, some 13 years ago, and I was instantly struck by his presence, wisdom and compassion. And for the first time in my life, I had a real talk about the challenges of leadership.
Over time, I learned many things from Aidan – things we could all benefit from, particularly now, when we are looking at how we can live up to the commitments in the Leadership Statement.
First – connect with people, wholeheartedly
At our first meeting, Aidan asked me to introduce my team. He spent some moments deep in conversation with one particular colleague. She told me later that he was totally focused on what she was saying about her disabled son, and how he had offered to help her. And he did so. He had made her feel special. And he did the same a thousand times over with others. As he would say, "it's your example that counts, not your rank".
Time spent with Aidan was precious. He always made you feel you were the centre of his attention. Too often, the older we get, the less we feel we have anything to learn. Aidan was totally the opposite. He said he learned from everyone he came into contact with, and would scribble down notes of what he had taken from his meetings. Aidan learned from everyone.
Second – compassion needs action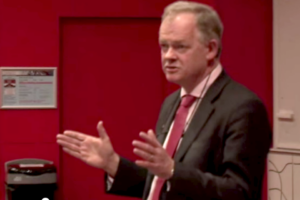 It was inspiring to hear Aidan talk about his work. "Compassion is noticing the suffering of another and being sufficiently moved by it to help them in some way," he said. But compassion needs courage and action to make a difference.
During our last conversation, he spoke about Pathway, one of his London charities, which gives homeless people access to healthcare, saving lives in the process. It is now active across the UK. Aidan built it up from scratch, in his own quiet, determined and compassionate way. While many of us are moved by hardship and injustice, Aidan did something about it.
He always showed an interest in my life away from work, as well as my Foreign Office career, though he considered work and home parts of the same whole. "It's all life," he used to say – intrinsically, we are the same person with the same values. And he always wanted to know what I was learning, and shared his learning with me along the way.
Beautiful disturbing questions
Another former civil servant, Siobhan Sheridan, reminded me that Aidan had, in poet David Whyte's phrase, "the art of asking beautiful disturbing questions". If there was ever a lull in our conversation, after I'd described the fullness of my life and work, he would catch me out with the same question. Leaning in, his head tilted to one side, he'd say, in his gentle Irish voice: "Ashley, and tell me, are you happy?"
He had an amazing capacity for looking right into you as a human being. "Life is all about who and what we are – our values, our gifts, our integrity. Finding our own identity is the first step."
He had a profound influence on my thinking and – I hope – my behaviour. He wrapped up depths of humanity and humility with wisdom in a way I've never encountered in anyone else.
I thought my friendship with him was unique. How wrong I was. But that was part of his gift, he made everyone feel special and touched many in the same way. He sprinkled his magic on many – around 400 attended his funeral.
Above all, it was that total human connection that made him so extraordinary and which has something to tell us about ourselves and leadership.
I'll leave you with ten of Aidan's acute observations on leadership, from his talks in the National Health Service:
What you permit you promote
Some staff feel over-managed and under-led
Leadership is about doing the right thing on a difficult day
The difference between a halo and a noose is only six inches
Leadership is example – that's all leadership is
Martin Luther King said, 'I have a dream'. You remember that great speech? Imagine if he'd said, 'I have a strategic plan'
Leadership is going into the unknown with courage – people respect courage and they respect compassion
Culture eats strategy for breakfast
We know when we see a leader. They inspire us, and when we're inspired we become determined. And when we are determined we go further. That's what leadership is about… And it's your example that counts, not your rank
Whilst people forget what you said to them or what you did to them, they never forget how you made them feel (novelist Maya Angelou)