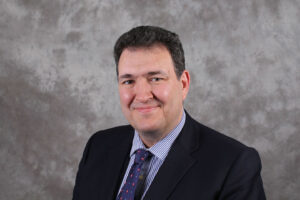 I'm really glad to have the chance to help organise Civil Service Live 2015 by being SRO for the People and Leadership strand. Leadership is always a central issue for any organisation but particularly so for us with the launch of the Leadership Statement a few months ago.
The events will be a good chance to explore what the statement means for us, how we're measuring up, and what more we can do to make it real.
Our work on this strand has a few different elements:
a plenary session at each event with some leaders giving their personal reflections
a series of workshops with a diverse and interesting range of hosts and speakers
opportunities for on-the-spot mentoring, click here for details
a potential wellbeing zone in the London event exhibition space, and
there will also be a closed event for all Directors (SCS2) from across the Civil Service that will focus on the Leadership Statement
The workshop programme will draw on the full range of work done by the Civil Service, plus a few external people who will bring interesting perspectives.
Inspiring, Confident and Empowering
We've structured the programme around the three elements of Inspiring, Confident and Empowering, with workshops on each. We've also got workshops on Diversity and Inclusion, although for me this is implicit in all of the other parts of the programme, and on Wellbeing at Work.
I want the programme to reflect our aspiration and approach to leadership, and to help us get there. It will be about how to create the right environment and culture as well as how to get the right results. People will be able to explore how we live our values with some of the most senior leaders in the Civil Service.
You can look into the programme here. I hope we've put something together that reflects what you think is important, gives you the chance to learn, and to have your say in interactive sessions. I hope it helps you feel part of, and connected to, the Civil Service. We're an important organisation that makes such a difference to so many people in wider society. Civil Service Live is a good opportunity to reflect with pride on all that we do and the way that we do it.
Finally, I'd like to thank the team at the Cabinet Office: Joy Barraclough, Kate Silver, Chanelle Gray and Sean Mcardell for all their work and energy on this and my Private Secretary Craig Barney.