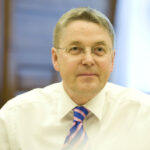 One year ago today, we launched the Civil Service Leadership Statement. As I explained then, the Statement was much more than a list of nice things we wanted our leaders to do. It was a statement of intent, challenging leaders to hold a mirror up to their own behaviours, to be honest about areas they are falling short in, and to take appropriate action to address them. And I and my Permanent Secretary colleagues made a firm commitment to take the steps necessary to make this happen.
So, what have we done over the past 12 months?
Our initial focus was on raising awareness of the Statement. All senior leaders have been involved with this - blogs and articles have been written throughout the year, workshops held across different departments, and speeches made - not just in departments and agencies, but at major Civil Service events, including Civil Service Live, where it was the central theme. Our message has been very clear: improving leadership is a top priority and the Leadership Statement is how we will drive this forward.
We have introduced a range of practical measures to support leaders in meeting the expected behaviours set out in the Statement. For the first time, we have a single and robust 360-degree reporting mechanism, underpinned by the values in the Leadership Statement, ensuring that leaders receive honest feedback from all those they work with. By the end of this appraisal year, all Senior Civil Servants will have completed this, and I hope the key messages will feature in the end-of-year discussions we will all be having - much the most important part of our annual performance management cycle. A radical overhaul of leadership training is also underway, to ensure high-quality training is available to all leaders in the areas they need it.
We are closely monitoring how successful we are in embedding the Statement. Data has been collected on how it is reflected in recruitment, promotion and talent management practices. The Statement has been included in the objectives of all leaders, allowing us to measure their progress against them. And we added a section to the People Survey, giving you the opportunity to express how you felt your own leaders were performing against the Statement.
...and what has the impact been?
I am pleased to report that there is already a good level of engagement with the Statement. The latest data shows that the majority of civil servants are familiar with it and have already started to use it to reflect on their own leadership behaviours. A huge thank you to all of you who have been part of this, whether it has been through giving us feedback, sharing the Statement with others or just taking the time to read and understand it. It is clear that many of you, like me, place enormous value on effective leadership and your continued support will be essential as we move forward.
However, in terms of whether our leaders measure up to the Statement, we have much further to go. 57% of you said in the People Survey that your manager did demonstrate the behaviours in the Statement, that fell to just 35% for senior managers. We want all leaders to meet the standards set out by the statement, so this highlights the gap between our aspirations and our current position. The Leadership Statement has taken an important first step in starting a debate at all levels of the service, but we now must accelerate efforts to tackle the challenge head on.
Central to this will be spreading the good practice that already exists. There are many fantastic leaders in all parts of the Civil Service - brilliant prison governors; the managers of top-performing job centres; and people like the wonderful Wendy Hardaker, of the Government Legal Department, who won this year's Civil Service Award for Leadership for her work in transforming over 120 people in seven teams across 10 departments in the new Commercial Law Group into a cohesive professional group.
Sharing experiences like these is invaluable for all leaders as we strive to improve. The Leadership Statement has already highlighted some amazing stories. We have had Permanent Secretaries saying how they needed to improve their listening, others who have spoken about overcoming 'impostor syndrome', and there have been interviews with inspirational civil servants who have described the attributes they believe define great leadership and how the Leadership Statement is challenging them to improve.
The Statement has also acted as a spur to the senior leaders, including myself, to really look at their behaviours. One of my goals has been to increase my accessibility and visibility, to engage more - characteristics that are vital for successful leadership. To help achieve this, I stopped silently following people on Twitter and began sharing what I was doing and discussing key issues - I have found this a really enjoyable and rewarding process. And I have got out of the office as often as possible to meet civil servants across the country and raise the profile of the work they are doing - so everyone in the country, not just me, can see the tremendous work that we do every day.
When we launched the Leadership Statement, I didn't expect it to be a golden bullet that would provide instantaneous results - but it has set us in the right direction and laid the groundwork to make significant improvements over the coming years. Our aim must be to change the culture of the Civil Service so we are more open, more challenging, more innovative but without compromising any of the core values that brought us into the Civil Service to start with. Above all, true leadership allows all staff to reach their potential; and it is this that ultimately will deliver the best outcomes for you and the public we serve.