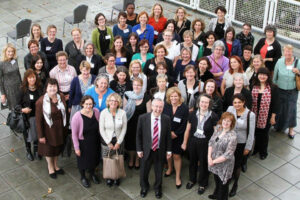 I remember clearly when I learnt that I was getting effective communication wrong.
I was opening a BIS Senior Civil Service get-together in early September 2011. The department had just completed the biggest shake-up in decades, losing 20% of our permanent staff with another 25% changing jobs just two months before.
We had completed the restructuring and I thought this was a chance to talk about the way forward. I was wrong.
What people really wanted to talk about – and rightly so – was how really difficult the experience had been. How upsetting for people no longer working with old friends or getting used to different working structures. How, despite our best efforts, people felt that the process has been done to them not by them.
So it was a memorable day, for all the wrong reasons. But one very good thing came out of it. I realised that leading real people through real change in tough times had to start by listening. So, to rebuild confidence in our leadership and the direction of change, we set up groups to listen to people's ideas about how we should work together now that we had some hard-won financial stability.
My job was to listen and not to talk.
We ended up with 57 key ideas on the walls of BIS. They ranged from creating new BIS values to introducing Yammer. We set up task-and-finish groups to take them all forward. We got feedback at every stage. Some worked better than others. But together these changes built a new culture on which we could add upgraded IT and better ways of working.
I had to work at listening more. It was always tempting to go into transmit mode. To build the trust which people need to be open meant meeting small groups in a neutral space, with no fixed agenda.
And all of us being honest about who we were and how we wanted to do things in BIS.
Our last SCS get-together was very different. The only talking I did was about me as a person and the challenges I faced, personally and professionally, over the years. Other colleagues did similar things. We practised our storytelling – what matters to us in our jobs and in our lives, and what gets us out of bed in the morning to come to work in BIS. We listened to each other.
As leaders we have to listen more carefully and more often to all of our colleagues. Our job is to make their jobs easier. Most of that is about listening to them. Some of it is about changing things. When we do talk, it is good to acknowledge people's contribution i.e. "well done" or "thank you" – to celebrate our shared success and to recognise progress on tough problems. Then it is time to listen some more.
If you want to develop your skills in this area the Communicating with Confidence resource provides a range of learning products to assist leaders in developing their communication skills.