Last time we told you how, after experimenting with different solutions, our operations team found the Trello online project management app the best - and most flexible - aid to more agile working.
Now, we want to share our top 6 benefits of the Trello tool and tips for using it effectively: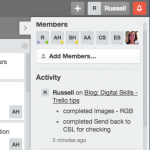 1. Track progress
The activity menu is really useful for tracking recent movements in projects on the board. It tells you who has moved what, and - particularly handy if you accidentally drop a card (i.e. the work record of a project) and can't find it - it tells you where you have put it!
2. Share ideas - cut down on emails
Trello lets you share ideas and documents with an invited colleague and, if you don't read them, it sends you an email to prompt you. Imagine the number of email chains we could reduce by working in this more collaborative way.
3. Follow the leader
Because Trello is so visual, it really helps you see what projects are happening and when, and who is the lead.
4. Work across boundaries
We like that you can access the Trello board wherever you are. If one of us is out visiting our customer service team in Birmingham, he or she can update their project board on the train on the way back. Also, we can easily share the board with our external commercial partners – something we can't do with documents held on our secure Home Office systems.
5. Get attached
Trello is much more than a glorified notice board. You can attach documents to Trello cards, which is very helpful to provide more detail and allows you to share and work on essential documents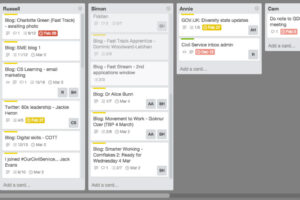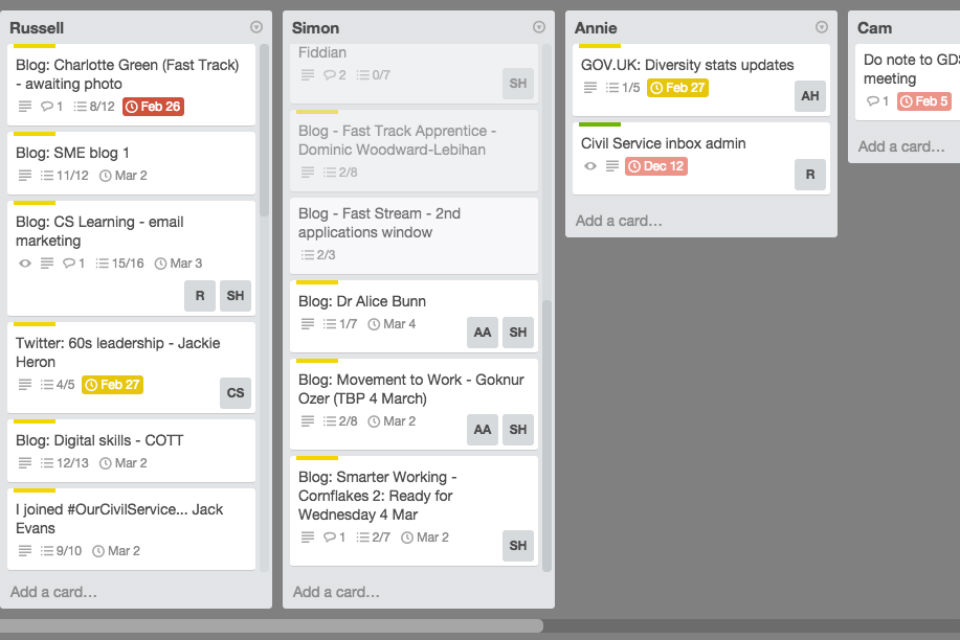 6. Label, prioritise and segment
Using the labels and stickers, you can prioritise work and segment tasks if needed. The calendar option is good, too, as you can see all tasks by their due date and identify potentially busy periods in advance.
Lastly, we could make this a seventh tip, but it stands on its own: any project management tool is only as good as the information you put into it - so, keep it up to date!