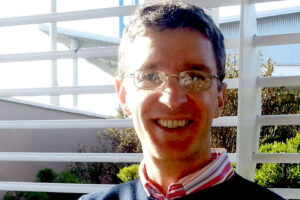 Hi! My name's Keith. I'm 43 and I've recently 'come out' as somebody who lacks self-confidence. In contrast, I've been 'out' about being gay for 20-odd years. Strange, isn't it, that admitting a lack of self-confidence should be so difficult?
I recently talked about this at a Leadership Statement roadshow event (it wasn't quite as good as the Radio 1 roadshows I remember from my youth, but it was still great!). And the feedback I got from participants encouraged me to write this blog. So many people seemed to recognise what I was saying, that I thought it was worth sharing more widely.
My own leadership journey has been a long and winding one. I joined the Civil Service in 1997, in what was then HM Customs and Excise. I moved to the Department for International Development (DFID) in 2000, where I've been, on and off, ever since.
Recurrent theme
I've managed a lot of different and diverse teams over the years, and I've lost count of the number of things I've tried to increase my self-confidence! So, let me just mention a few of them.
One recurrent theme has been trying to deal with lack of self-confidence by going on training courses.
Now, courses can be really useful. One in particular stands out. It was a 2-week residential course, including over a weekend (you can tell how desperate I was to deal with my confidence issue!). It was with peers from other sectors, and was designed for specialists who were taking up general management posts. The course was designed to 'break you down' in order to 'build you back up' again. It certainly broke us down! Literally. I think it was during the middle weekend that I shed my first tear. And, to give it its dues, it did 'build me back up' again. It helped, and my confidence increased.
I've also tried to deal with it by thrusting myself into new and challenging environments. I've moved about a lot with DFID, and gone on secondments inside and outside government. The ultimate, though, was probably taking the post of lead civilian heading up the joint UK/US reconstruction effort in Basra, southern Iraq, in 2008/09. The environment was hostile, the politics were difficult (to say the least) and bridging the civilian-military cultural divide wasn't easy either. Again, demonstrating to myself that I could operate effectively in that environment did help. My confidence increased.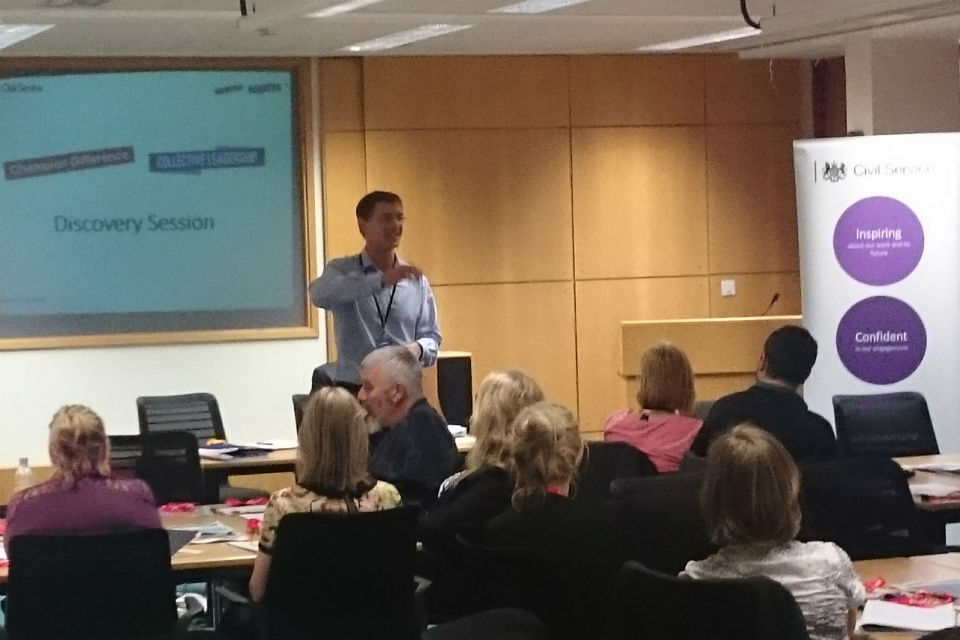 Confidence matters
Why am I telling you all this? Three reasons.
First, confidence matters. It matters to leadership. You'll know that from your own experience of being led. Believing in your leaders is crucial to good followership. And it matters to your own wellbeing. I once lost 6 kilograms in as many weeks, due to confidence-related stress. That's not healthy, and it's not an experience I want to repeat.
Secondly, regardless of all the courses I've been on and all the challenges I've set myself, I've found the single most effective thing that's increased my confidence has been being open about it! Since I 'came out' and started talking more openly about my lack of self-confidence, I've found new ways to think about things – ways that actually make me feel much more confident. I've realised that I should stop focusing so much on the things others are better at than me, start focusing on the things I'm naturally good at, really deploy those strengths to the max, and get my team to help fill the gaps, which is empowering for them, too.
So, it is possible to grow your confidence, and quite quickly, too.
The third reason I'm telling you all this is because, the more people I've been open with, the more I've realised I'm not alone. So, if you're one of those people who has impostor syndrome, or kicks yourself when somebody else in a meeting asks a question you wanted to ask (but didn't because you thought it might make you look silly) and then they get lots of praise and nods around the room for the question – take heart! In my experience, you really can break the cycle. As the old BT advert used to say, 'it's good to talk'…