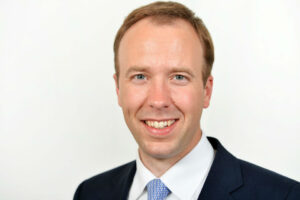 Yesterday I gave a speech on how we should approach public service reform in the 21st century.
The question posed by history and by new technology is how do we harness that human ingenuity, using the best of the modern world to deliver better public services?
I want every civil servant to be part of this effort, seeking and striving to serve our country better, as part of a team with common purpose. 
At the heart of reform is the transformative potential of technology. Over the last 5 years we've learnt that we can use tech to redesign the way we serve citizens, delivering services that are cheaper, faster, more accessible and more secure.
Yet it's crucial to realise that technology is just a tool. It's a means to an end. The end is a service that just keeps on getting better.
In the speech I set out 3 principles for harnessing ingenuity.
Empathy
First, our starting point must be empathy, because understanding the people we serve is central to everything that we do.
When we build a new digital service, for example, we get real people to come and sit in a user lab and put that service through its paces, adjusting and improving it in response to their feedback.  
The lessons aren't just relevant to digital services, but for continuous improvement across public service reform.
But there's much more to do.
Curiosity
The second principle of public service reform is curiosity, curiosity about what actually works.
Today the best reformers are mining the data for insights, trialling out variations of a policy, discarding the ideas that don't work and iterating the ones that do.
Instead of telling people what to do, increasingly the job of ministers is to give people at all levels of government the freedom, the tools and the data to apply their own ingenuity.
Openness
Being more curious about our effectiveness also means being more open about the results.
It's why we're opening up our data, open sourcing our code and making sure the Civil Service is open to all talents.
Crucially, we're also open to citizen feedback. This is critical, because being open on service performance drives improvement and enables choice.
It's why I want every online service to be rateable, and for the feedback to be available in an accessible format. Feedback will allow us to spot problems and intervene early, helping us prioritise areas where government action can really make a difference.  
Empathy, openness and curiosity: these aren't rules but guiding principles. It's our duty to put them into practice.
That means embedding an iterative culture across the Civil Service, giving civil servants the power and self-confidence to drive continuous improvement, using technology to tackle bureaucracy and opening up more of our data.
It's how we will deliver for the citizens of this country: by harnessing human ingenuity, by unleashing human potential.
I hope you enjoy the speech, and play your part in the continuous improvement of the services we offer to public.
You can view the full speech here or read a copy of it here