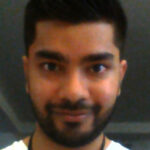 There was an audible buzz at Civil Service Live London on 6 October in anticipation of a talk by the former conman who inspired the hit film Catch Me if You Can.
And Frank W. Abagnale soon proved he was no impostor - though his presentation was so over-subscribed, catch me if you can would be a good promotional slogan for his speaking engagements.
He spoke about his colourful past and how, as an FBI security consultant, he has been advising governments, banks and other businesses on countering fraud for 40 years. That's far longer than his career as a con artist.
He sees it as his mission is to make public servants aware that most successful frauds are the result of human error or failing to spot that something is wrong. He was clear that we are the first line of defence for public money, and fraud awareness is a necessity for any role in the public sector.
Powerful story
The Cabinet Office's Fraud and Error team were delighted to have booked this unique expert. They had met him in March and realised how powerful his story and passion were. They were keen for him to help raise awareness of fraud and just how pervasive it is, not least in government. Who better? And the learning environment of Civil Service Live was an ideal platform for him.
Lyn Mcdonald, Programme Director, Cabinet Office, said:
The Fraud and Error team has had many successes in counter-fraud in the last few years, and this reputation for excellence and innovation secured us this world-class fraud expert and speaker. He certainly did not disappoint.
Frank Abagnale's session was fully booked less than a week after registration opened.
The 300-capacity Mountbatten Room, one of the largest conference spaces in the Queen Elizabeth II Centre, was full to overflowing well before the start time, with standing room only for any latecomers.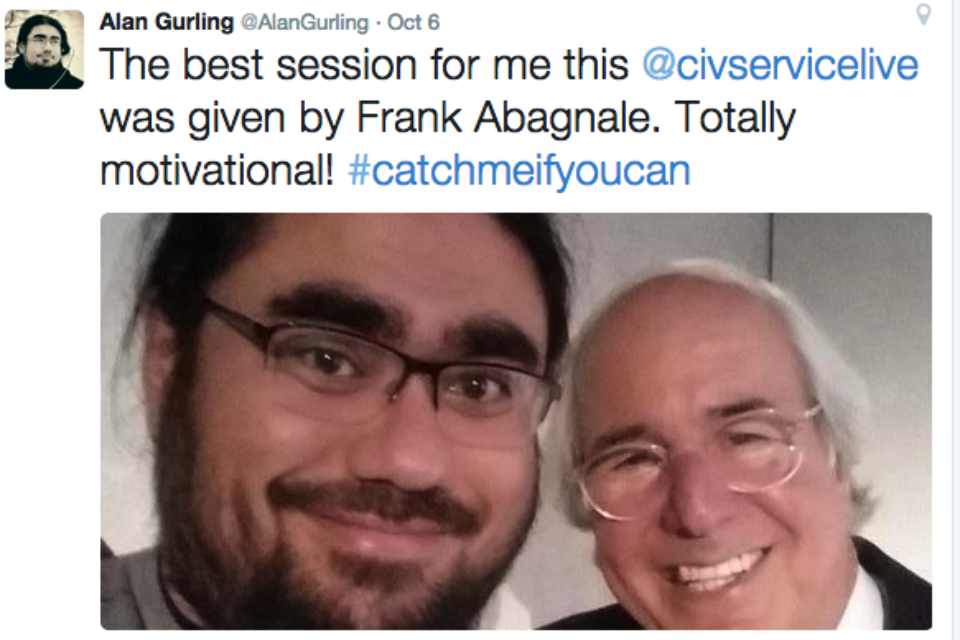 First line of defence
Frank began with anecdotes about his first forays into fraud. These and other dubious exploits - including impersonating airline pilots - ultimately led to his portrayal by Leonardo DiCaprio in Steven Spielberg's movie.
With the Civil Service in the process of increasing its professional expertise and working in new ways, he feels this is the perfect time to build a strong anti-fraud capability.
He took a moment to reflect, reminding his audience that, while his actions had won him pop-culture fame and notoriety, they were legally and ethically wrong.
Frank has refused pardons from three US presidents. He believes the work he has done for his country in counter-fraud and innovating prevention methods is his penance and a powerful legacy.
On the front foot
As a leading expert in fraud, Frank is supportive of the UK Government, and its Fraud Error and Debt team, mirroring the US approach by realising that digitisation offers a potentially fertile ground for fraudsters and that government must be on the front foot to counter them.
His words certainly seemed to fall on receptive ears. To take just one reaction, from Zoe De, a senior lawyer in the Cabinet Office and Central Commercial Team (soon to be SCS Head of Commercial Law at the Department for Work & Pensions):
Frank Abagnale really was the most inspiring, interesting and fascinating speaker and I've been telling everyone all about his talk. The session was completely packed out with a thoroughly attentive audience, we couldn't hear a pin drop the entire hour. It has certainly got me thinking differently about Identity Fraud!