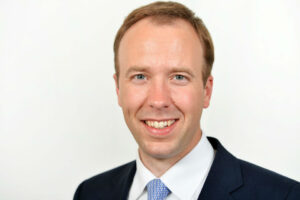 If we are going to have a truly national Civil Service that serves modern Britain, it is imperative that we make the Civil Service more representative of the country at large.
One in three young people in Britain today are from working class backgrounds, as are 23 per cent of graduates from the top third of universities and 11 per cent of those from Oxbridge. But just 7 per cent of applicants to the Civil Service Fast Stream, and only 3.5 per cent of those who are successful, are from working-class backgrounds.
This isn't good enough.
We must get better at recruiting from a wider talent pool, and ensure that the ladder to the top can be climbed by all.
I am proud to have helped introduce the Fast Track Apprenticeship Scheme to broaden access - but this is just the start.
Today, the 160th anniversary of the Civil Service Commission, we must respond to the digital revolution, the demand for user-focused services, how we support innovation and the freedom to try new things, and how, in an era of spending restraint, we will deliver better services and still achieve savings for a fraction of the cost.
My vision for the Civil Service in five years' time is of an organisation confidently answering these big questions while nurturing its workforce so that it not only remains the best in the world but gets even better.
So, I will continue the tireless work of my predecessor Francis Maude working in tandem with the Chief Executive of the Civil Service, John Manzoni, accelerating the pace of change. I believe completing the job we've begun will allow us to develop Civil Service careers that are as good as any at Google, but driven by a public service mission they simply can't compete with.