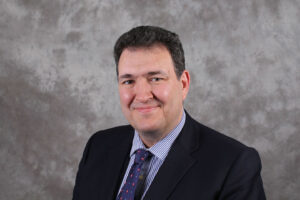 No organisation can hope to succeed without fully embracing diversity and inclusion. They are a prerequisite to building a successful and sustainable enterprise, not to mention integral parts of the Civil Service Leadership Statement.
I'm fortunate to work at the Ministry of Justice, where excellent work on creating the right culture has been going on for many years. Ann Beasley, our diversity champion, has provided great leadership on this. (Incidentally, we are in that minority of organisations where there are more women than men on our executive committee.) Also, at the Legal Aid Agency, our champion Ruth Wayte's efforts were rewarded with two out of 18 nominations at the last year's Civil Service Diversity Awards – way beyond the law of averages.
There are plenty of reasons to take these issues very seriously. Time and again it's been shown that accessing the skills, knowledge and insight of people from all parts of society leads to better results for the organisation.
Overwhelming case
In the Civil Service, it's particularly important that we are representative of the public we serve. And there's our obligation to provide more opportunity to protected groups. Getting the right people into the right jobs, and promoting social mobility, is essential, too. We need to manage our talent to maximise our potential.
All this adds up to an overwhelming case for taking action and going beyond mere compliance.
For me, as a chief executive and leader, there's an additional reason to act. I've concluded that the way we deal with these issues is a sign of how healthy the organisation is. We all need to be open-minded, flexible and collaborative. These attributes are much more likely to co-exist in an organisation where diversity and inclusion are given the highest priority. Embracing this agenda helps avoid group-think emerging and helps us stay focused on the needs of our colleagues and partners.
I want to work in an organisation that has the right culture, and a lot of my job is about creating this. I work hard to lead organisations that are positive and outward-looking, that promote teamwork and common purpose, and that take a real pride in what they do.
Exceptional support
I also think it's really important that we do our best to look after each other, something that often seems hard to do in large organisations but can make all the difference to their people.
I'm pleased that there are plenty of practical instances of this approach. For example, one of our employees was diagnosed with autism as a result of the exceptional support he received from his line manager liaising with health professionals.  I'm proud that the other members of his team, far from turning away, have supported him to maximise his contribution, taking time to understand how his condition affects the way he works.
We've been using case studies to great effect in our awareness-raising work, and have just finished a deaf-awareness week. We're also helping BAME staff achieve their potential with support from senior leaders. Our leadership programme for emerging talent has 61% women on it. We're making sure that our approach to flexible working prioritises those with disabilities, taking steps to respond robustly to the recently refreshed Talent Action Plan. In the wider MoJ, we aim to give people more flexibility and control over when and where they do their contracted hours. This has benefits for all staff but most obviously for parents, people with other responsibilities as carers, and those who face long or difficult daily commutes.  
I want to ensure that our approach to diversity and inclusion is stitched-in at the deepest level, and helps promote organisational growth. Developing the right approach to line management, and investing in the skills of the leadership team is central to this. In the end, it's about how people in the organisation behave. Everyone has a role to play.