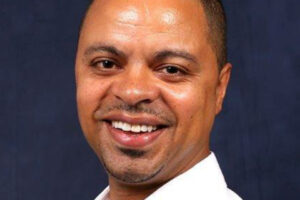 Our time in the workplace is shared with every one of our colleagues. We are at our best when diversity is encouraged and all talent is included as part of a workforce that reflects those we serve.  
Yet, in the UK today, ethnic minorities are under-represented at every level of work. The latest census figures indicate that 13% of our population is from an ethnic minority background. However, only 1 in 16 (about 6%) top management positions are held by someone from an ethnic minority. While representation of ethnic minorities in the Civil Service overall has improved from 5.7% in 1998 to 10.1% in 2014, the proportion is only 4.1% of senior civil servants.
Largest survey
Business in the Community (BITC) has teamed up with YouGov to try to understand the deeper issues behind this under-representation by conducting the largest-ever Race at Work survey.
All employees, aged 16 and over, whatever their ethnic background, and currently in employment in the UK (England, Wales, Scotland and Northern Ireland) can participate in this survey. It is completely confidential and closes on Sunday 13 September 2015.
The issues covered are:
What are ethnic minorities' experiences of recruitment, retention and progression?

Is racial bias present in UK workplaces?

Where are the role models?

Are leadership opportunities equally available?

Are workplace cultures fit for purpose?
Your voice
This is your opportunity to add your voice to determine what happens next in our commitment to positive change and helping to create a fairer workplace for all. The results of the survey will help inform the Civil Service Talent Action Plan, which was refreshed in March 2015, as we look to remove the barriers to success for under-represented groups.
Outcomes from the Race at Work survey will:  
provide greater insight into how underlying cultures and processes may be contributing to the fact that ethnic minorities are under-represented at Senior Civil Service level

explore how and whether people of all ethnicities are given equal opportunity to use their initiative and skills; whether they get the support they need from their manager; and whether they feel they are a valued member of their team

offer recommendations for leaders and employers that will equip them to ensure their cultures and processes are equal, fair and inclusive of all ethnicities  
Richard Heaton, the Civil Service Race Champion and MoJ's new Permanent Secretary, has lent his voice to calls for staff to share their views in the current survey.
As the Civil Service Race Champion I fully support this survey. It will present an opportunity for businesses, across all sectors, to get rich insights into the UK labour market, including the Civil Service.

I actively encourage everyone to take part in this survey. Business in the Community has agreed to share the data and survey analysis with the Civil Service. This could be very powerful.
The survey takes only around 10 minutes to complete. All views matter – so, make sure yours count, here: www.raceatwork.org.uk.
This article was amended on Friday, 4 September 2015, to update figures for the representation of ethnic minorities among senior civil servants and across the Civil Service as a whole.