As a Reservist, you undergo a wide range of military training and have the opportunity to develop a variety of skills and behaviours, including communication, leadership, teamwork, decision-making and working under pressure – all of which you can put to good use in your Civil Service job.
The MOD's Lesley Woods is emphatic about how she has benefited from serving with 7644 squadron in the RAF Reserve: "I've not seen things the same way since joining the Reserves. I've learnt a lot about myself. I know what I'm like under pressure and know how to work with people under pressure."
There are clear links between the skills, experience and behaviours you gain via Reserve service and the competencies you need to perform your Civil Service career. For example, the Armed Forces Leadership performance attribute is very similar to the Civil Service Leading and Communicating competency. Likewise, the Armed Forces Judgement performance attribute is comparable to the Civil Service Making Effective Decisions competency.
Transferable skills
And Lesley is not the only one to recognise how the skills she has gained from Reserve service have helped her career to develop back at MOD. As she observes: "My bosses have always been very supportive, because they realised they were going to get something back from my service."
To make these transferable skills easier to understand, there is now a simple framework which demonstrates how the benefits of Reserve service translate into Civil Service competencies.
This framework can also be used by individuals and their line managers to show how Reserve service helps address gaps in skills or behaviours and enhances ability across a range of Civil Service competencies.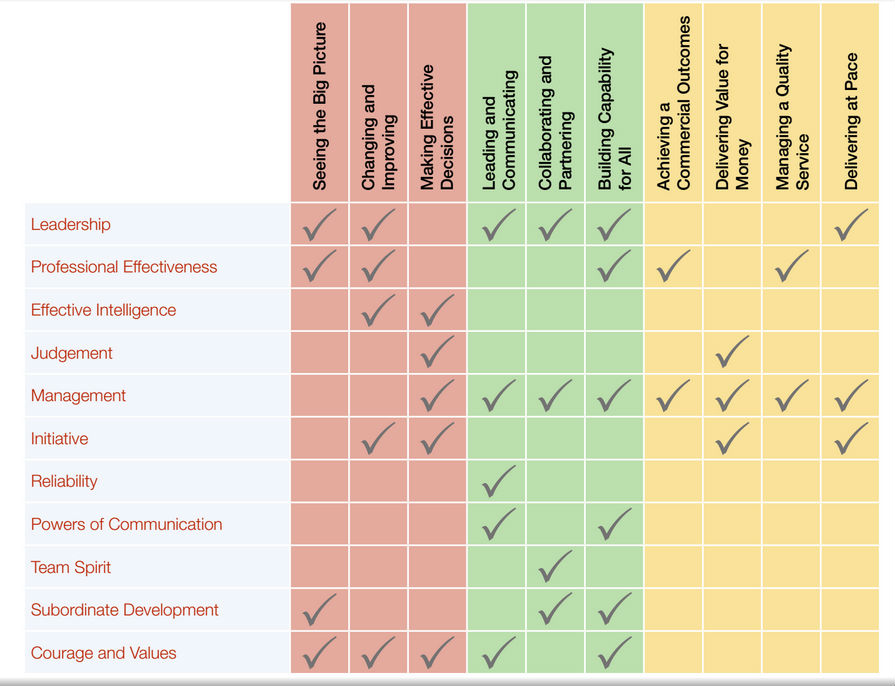 Regional events
If you would like to find out more about how the skills and experience gained in the Reserves can benefit both your and your employees' careers, why not come along to one of the regional Reserves Experience events in:
Cardiff – Tuesday 29 September 2015

Manchester – Thursday 15 October 2015

Edinburgh – Tuesday 27 October 2015

Glasgow – Thursday 29 October 2015
You can register to attend these events at: