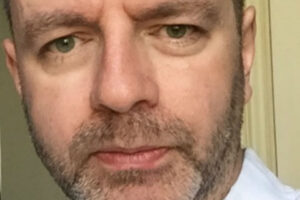 For many of us, the workplace is changing more rapidly than ever before. In previous roles I've sometimes needed to spend three days a week in London, rather than my base in Manchester, because I had to be physically where the project was taking place. Similar arrangements are doubtless still in place, but things are changing rapidly and, in my view, for the better.
With modern IT, we can work anywhere as long as this principle is embedded in our culture. For example, I know from personal experience that I was able to work effectively from home while recuperating after an accident. This benefited both me and my organisation and simply wouldn't have been possible even 12 months ago.
In my current job, I've seen really good examples of remote working, whether enabling call-centre staff to work from home, or delivering complex programmes with a team that's geographically dispersed. There's still some way to go, but the change is real – and welcome.
From commuting to hub-ing
Few of us enjoy commuting, and academic studies have shown the net negative effect it has on our lives. This is only getting worse, as new staff have the problem of finding places to live that they can afford and that are still within reach of major cities (central London in particular).
What's equally clear from staff feedback in the Ministry of Justice (MoJ) is that many still feel benefit from 'going to work', compared to working from home. Various factors contribute to this, including the need to create a clear distinction between home- and work-life, as well as the workplace offering facilities difficult to provide at home and the opportunity for closer interaction with colleagues. In some cases, of course, it's impossible for staff to work from home.
To address this, we developed the commuter hub concept. This provides bookable desks for staff to work from, closer to where they live, offering the facilities staff expect in their main office. We've been gradually expanding this network over the last year. We now have over 200 desk settings in 16 locations across London and the South East, including a cross-government hub in Croydon piloted jointly with the Cabinet Office.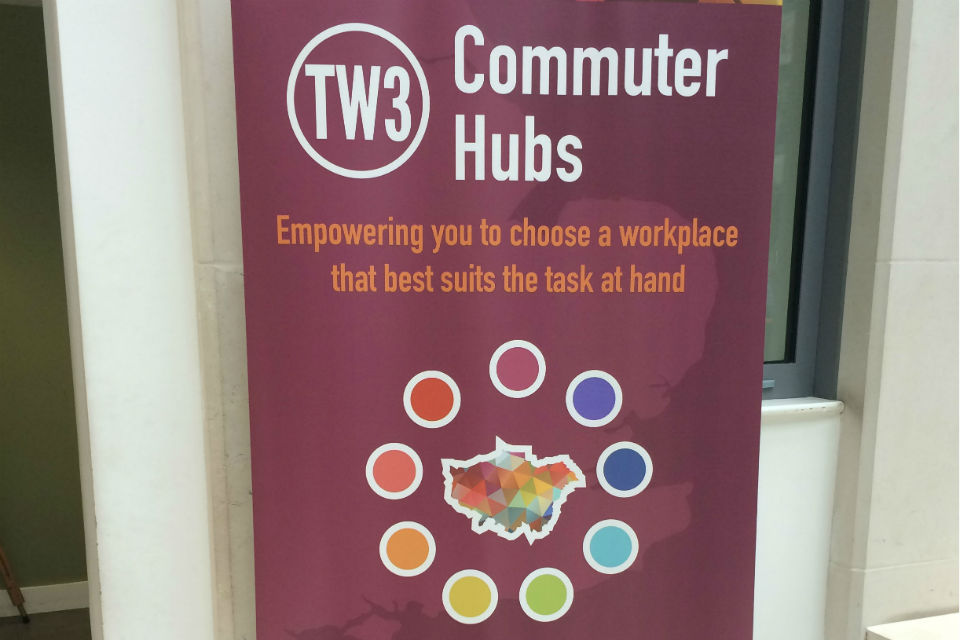 Positive feedback
At the start, it certainly wasn't clear that the hubs would be a success, despite the increasingly popularity of similar private sector initiatives. While we're still some way from embedding the use of hubs or providing work spaces in many of the locations where staff live, feedback from staff who use them – particularly those with families – is overwhelmingly positive. One said:
I am trying to use Commuter Hubs at least twice a week. It allows me to pick up my children from the bus stop after school. In addition, I do not spend 3 to 4 hours a day commuting and this is extra time I find I am in the office.
In some instances, members of staff have used a hub as part of the process of returning after illness, when they are able to work but not yet strong enough to commute into central London.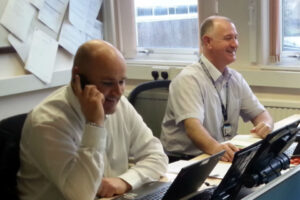 Technology enablers such as the digital marketplace, and greater access to internet tools, have helped us deliver the hubs. We obtained a desk and room booking system from the former and set it up in just three weeks, working with the suppliers via the Trello project management app and telephone conferencing. Anyone in MoJ can now access this booking tool.
To put this in some context, 10 years ago, when I was looking into a standalone resource booking tool, it would have taken over 18 months to deploy to a small number of people and limited locations, costing vastly more.
The deployment of laptops as part of TW3 (The Way We Work) means we can create hubs in locations not served by our computer networks, such as the National Archives, simply by installing wi-fi and desk settings in available space. That said, because many hubs are in courts and tribunals, we can provide legacy PCs and telephony in some of the locations, too, which means staff can use them before their business units are 'TW3-ed'.
Expanding the network
Above all, it's the reaction of hub users that's been most rewarding. We were delighted recently when the initiative was shortlisted in the innovation category of the Top Employers for Working Families Awards. Against stiff competition from Barclays and the Foreign and Commonwealth Office, we were announced joint winners along with global accounting firm Deloitte.
Cafcass, who are sponsored by MoJ, also won an award for their flexible working initiative.
Over the next 12 months, we hope to expand the hubs network, so that as many staff as possible can access them. While working from a hub is certainly not compulsory, they are a win-win for the MoJ and its staff: they mean we spend less time commuting and more with the family, and make better use of our regional properties, reducing demand for more expensive office space in central London – in fact, that's a win-win-win-win!