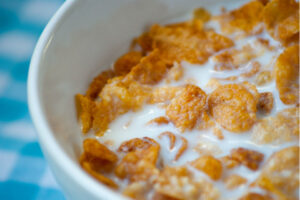 People think smarter working is all about hot-desking and wonder where they'll keep their morning cornflakes, but it's not really about that.
Or they think its about working from home and look forward to not having to commute every day, but it's not really about that either.
Or they say it's all about the IT. It's not. It's actually about changing how we think about work.
The best employers equip and empower the individual, who then decides how, where and when to work. We, by contrast, used to equip the building, empower the hierarchy (not the individual) and, at some point in history managers decided to trust people only when they could see them.
Evidence from around the world shows that smarter working does 3 things really well:
it boosts productivity
it gives you a better designed and better value workplace
it makes you happier.
What you need to make this work, more than anything, is trust. Once you feel trusted, it helps you do your job better. You feel empowered, which gives you credibility. And that makes you more effective.
That trust is then underpinned by measuring performance by outcomes, not by process or attendance.
Where do you think you are on the spectrum of trust? In September 2014 Richard Branson abolished limits on annual leave at Virgin head office. He trusts people to take leave when it is sensible and to manage their own work.  How good it must feel to work for an organisation like that!
Productivity
Teams still need to come together sometimes. But many of us still all come together at the same time every day, to exactly the same place.  Yet the reason for working in that way – because that that was where the technology was – has gone.
The evidence is good:
In 2013 McKinsey studied 20 companies and found that the uplift in productivity from smarter working was equivalent to between 3 and 13 percent of workforce costs.
In China a NASDAQ-listed travel agency called CTrip that runs call centres carried out a randomised controlled trial where half of their staff worked from home for a year. The home workers were 13 percent more productive. They did more calls per hour, took fewer breaks, took less sick leave and made more bookings. And the homeworkers felt more engaged with their employer.
Effective workplaces
And better-designed workplaces save money. We use less space if we all don't turn up to the same place every day. Whitehall is expensive.
We need different types of space to reflect the diverse nature of what we do. We have to move away from ubiquitous hot-desking open plan environments. We need buildings that people can touch down in and meet, and with different zones for different types of work.
Happiness
People are happiest in modern, dynamic, trusting environments. Smarter working improves how people feel about their work and their lives. And the more we can flex the employment offer the wider the talent pool in which we will be fishing.
And…
It helps the sustainability agenda too – more people working locally will reduce our carbon footprint and pressure on the transport network. This is how we are all going to work in this Internet Century.
..And if you're wondering where people put their cornflakes? Most people have a locker. Other people decide they prefer to eat breakfast at home.