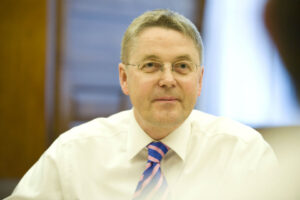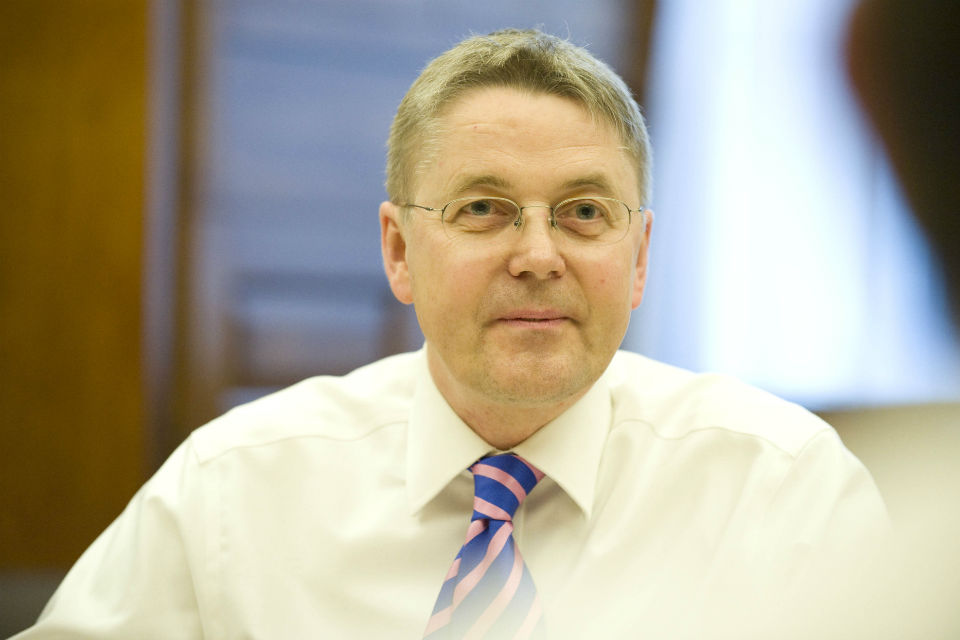 The General Election is now only 38 days away. Although it is the first under the Fixed-term Parliaments Act 2011, in every other respect - not least what is expected of civil servants in the lead-up to, during and immediately after the election - it's business as usual.
The term 'purdah' is often used, unofficially, to describe the period immediately before an election or referendum when there are restrictions on the activity of civil servants. More literally, it is also called the 'pre-election period'.
For this election, purdah begins today. Of course, the country – and the public services that we deliver - can't just stop for the election. The UK Government retains the responsibility to govern and Ministers remain in charge of their departments. Civil servants will keep delivering government business, and if any crisis needed urgent action then we would tackle it in the normal way. But from now until 7 May, the key principle to keep in mind is that we should do everything possible to avoid any activity that could call our political impartiality into question and to ensure that public resources are not used for party-political purposes.
Advice and guidance
Detailed advice and guidance on what this means in practice has just been published. In addition, there is specific advice for government communicators, including on the use of social media by departments and individuals, and it is always worth refreshing yourself on the Civil Service Code.
As usual, government communications should be objective and explanatory and not open to being represented as party-politically biased. Any comments on government achievements should be neutrally worded. In dealing with enquiries, government departments and staff should provide consistent factual information on request to candidates of all parties, as well as to organisations and members of the public.
There will inevitably be areas of uncertainty. If you are at all unsure of what you can and can't do, you should consult your departmental permanent secretary's office or, for communicators, your Head of Communications, who should be able to advise you, or may refer you to the Propriety and Ethics Team at the Cabinet Office.
Integrity and commitment
The Civil Service serves more than one administration. The devolved administrations in Scotland and Wales are not being elected and will carry on their business more or less as normal. However, because their activities could have a bearing on the General Election campaign, they issue their own guidelines, underlining the need for civil servants to maintain political impartiality.
Over the last five years, the Civil Service has become more efficient, more skilled, more digital, more open to new ways of working and to learning from best practice in other sectors, so that we are delivering more for taxpayers and for less of their money. There's more to be done before we achieve the goals set out in the Civil Service Reform Plan. But one thing about which there's never really been any doubt is the integrity and commitment to public service of UK civil servants. According to a recent Ipsos MORI survey, public trust in civil servants is at its highest level ever and more than double what it was when the organisation began polling on trust in key professions more than three decades ago.
The restrictions on what we can do during purdah are really an extension of the core values we adhere to - integrity, honesty, objectivity and impartiality. There is perhaps no more important time than purdah for us to demonstrate - once again - that we are living up to those values, by doing what we always do: carrying on the work of government, and making sure we are ready to serve the incoming administration as we did the last.
Fully prepared
If the election produces a clear majority, then we would quickly move back into business as usual. But if it is not immediately clear who will seek to form a government that can command the confidence of the newly-elected House of Commons, and there are political discussions in the days following the election as in 2010, then there may be some continuing restrictions around how we operate. I have written in more detail about the conventions that guide the process of forming a government and the role of the Civil Service in a previous blog.
Everything I have learned from previous general elections tells me that I can rely on civil servants to conduct themselves over the coming weeks with the professionalism and high standards of propriety that we have always prided ourselves on - and to be fully prepared so that the next administration can hit the ground running.
Follow Sir Jeremy on Twitter: @HeadUKCivServ