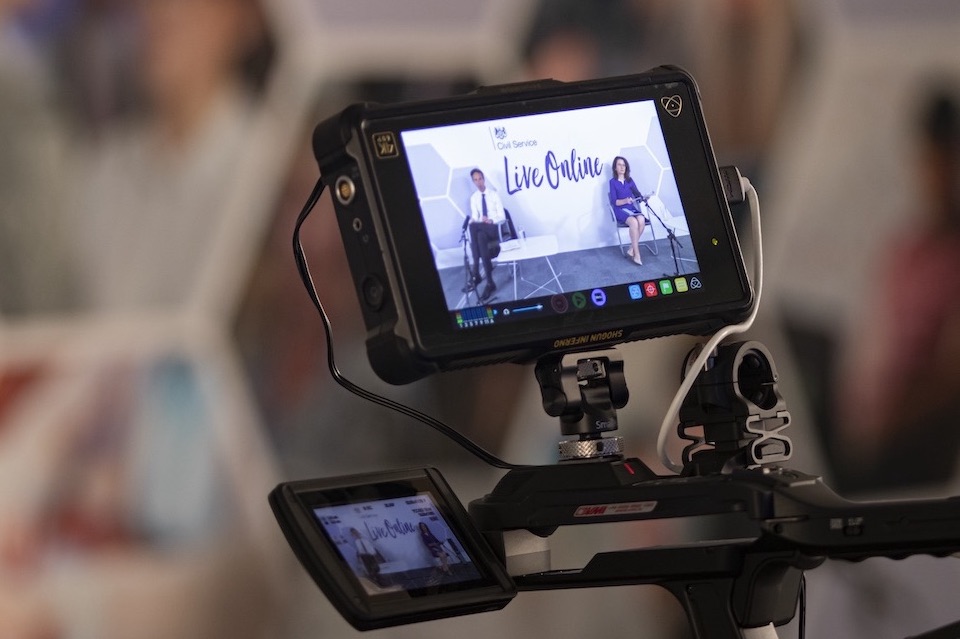 There's a growing buzz with the return of Civil Service Live (16-17 June) just three weeks away. Lorraine McBride has the lowdown on what you can expect from the online event.
One of the biggest staff events in Europe
Civil Service Live (CSL) is our flagship staff learning event. Now in its 15th year, and still growing year after year, Civil Service Live 2021 is your opportunity to engage with colleagues, listen to thought-provoking sessions, learn, and hear from inspiring people sharing their experiences, knowledge and expertise.
In 2020, we welcomed more than 32,000 civil servants to the two-day event. Now back with another broad and diverse programme, the organising team is quietly confident they'll smash that record.



You can watch it all on the livestream
For the second year running, Civil Service Live is a virtual event which removes all the hassle of travelling. CSL has always been an innovative event encouraging people to interact and engage. Whether you're working from West Kilbride, Wrexham, Warrant Point or Whitehall, you can participate from your laptop, ipad, phone or even on the move.
There's an extraordinary line-up 
On the Civil Service Live website, you can find the full agenda in all its glory and build your own bespoke programme. Whether you attend every session or a select few, it's entirely up to you.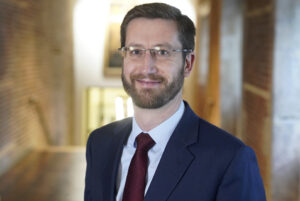 Organisers have confirmed 400 live speakers and 80 content sessions. Cabinet Secretary Simon Case will make his CSL debut, and the most senior civil servants in the country are getting involved too.
You'll recognise Sir Patrick Vallance, a household name from his regular appearances at the daily press conferences. And talking of COVID-19, look out for topical sessions on Helping recovery - one jab at a time and Moving forward towards hybrid working.
Civil Service Chief Operating Officer Alex Chisholm and Cabinet Secretary Simon Case will each be hosting an eponymous In conversation with… session. Some of the many other presenters include Susan Acland-Hood (Authentic and courageous leadership), Jacob Rees-Mogg MP (Why Parliament works), the Royal Military Academy Sandhurst (Leadership development with a difference) and ex-Dragon's Den star, Henry de Zoete (Risk and innovation).



Themes and live sessions
There are more than 80 sessions focusing on the themes: A Skilled Civil Service; An Innovative Civil Service; and An Ambitious Civil Service. To get the most out of your experience, try to attend a mix of sessions across all three themes. Allow time to visit the online exhibition space, where many departments and strategic partners will be showcasing their projects and best practice. 
There's so much to learn
This year's programme covers a range of themes and an eclectic mix of learning sessions, offering something for all tastes and interests. Explore How to become a data ninja, Delivering on devolution, How big data drives new ideas, Less code more power, Positive psychology and 'the art of brilliance' and Striving for the perfect shipping forecast. 



There are sessions for every age whether you're an apprentice or rookie retirees who'll no doubt already be experts on the session on Pension Power. In reality, we all know you're never too young to plan for retirement.
CSL stays timely, topical and relevant
The Civil Service is changing fast and at CSL you can learn more about what that will look like for your career. Sessions have been designed to educate, engage and empower attendees. It's up to all of us to shape the future of the Civil Service, so get involved.
Sessions will cover topics such as the UK's transition out of the EU and adapting around the pandemic. You will hear from experts about leading through difficult times and working with stakeholders, and learn how to ensure inclusion throughout your work. Civil Service Live focuses on sharing information and insight that will prove useful and valuable every single day.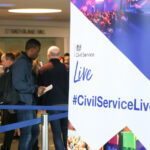 Get spot-mentoring from someone senior to you
The spot-mentoring programme is your chance to get the benefit of other people's career wisdom and know-how. Last year, more than 10,000 civil servants were successfully matched. 
Everyone's going
More than 30,000 civil servants have registered to date, with hundreds more signing up every day. If you haven't done so, you can visit www.civilservicelive.com to register.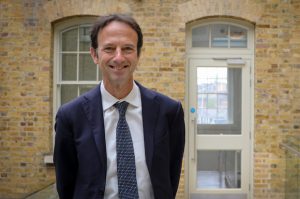 Civil Service Chief Operating Officer Alex Chisholm (left) said: 
"Whether it's your first or 15th year attending Civil Service Live, it's a chance to learn, listen, challenge and shape the Civil Service. 
A key strand of the government's agenda is 'levelling up' opportunities in education, infrastructure, housing and employment. Coming together at CSL empowers everyone to identify inspiring, innovative new approaches that look to the future. Everyone has a contribution to make - so I look forward to seeing you there." 
But if you miss it, don't miss out!
Don't worry if you're away on holiday or booked up with work. You'll also be able to catch up with any of the sessions from the online event for three months afterwards – just as long as you've registered. We cannot wait to see you there!