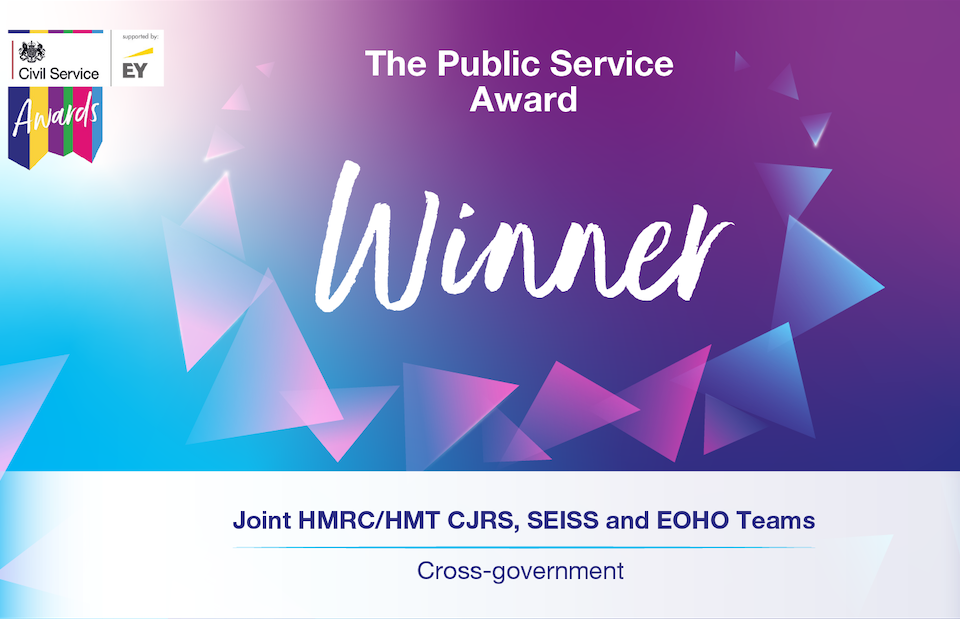 When the pandemic struck, HMRC and HMT pooled decades of experience to design economic support schemes that threw lifelines to support millions of people and save jobs.
The world changed in March 2020; not only affecting our daily lives but also the way we work. I'm sure none of us were prepared for the Prime Minister's announcement on 16 March 2020 telling us to work at home where possible. Little did we know, this would become the 'new normal,' and even bring some unexpected benefits and new ways of working.
The next day, the Chancellor held a meeting on a 'wage subsidiary scheme.' This would ultimately be delivered in record time. In just six weeks from that meeting, the scheme opened to the public. It was a process that would normally take years - all the while working with HM Treasury (HMT) from kitchen tables and spare rooms across the UK. 
Our task seemed almost impossible – but we knew we had to step up and make it happen to help save millions of jobs. HMRC and HMT have worked closely over the decades, but never at such lightening pace and as one virtual team.
Other flagship schemes followed, and together HMRC and HMT have jointly delivered more than 80 temporary tax easements and schemes - from furlough to VAT deferral, self-employed grants to statutory sick pay rebates, £500 payments supporting working tax credits households to tax relief for people working from home.
Examples include:
Coronavirus Job Retention Scheme (CJRS) –

so far, a total of £61.3bn has been claimed by 1.3m employers, supporting 11.5m people.

Self-Employment Income Support Scheme (SEISS) -

more than 7.1m claims made totalling more than £19.7bn.

Eat Out to Help Out (EOHO) -

£849.2m paid out to support the hospitality industry, equalling 161.3m covers.
This close partnership between colleagues from HMRC and HMT has been fundamental to our shared success. Colleagues from a range of government professions including policy, project management and operational delivery worked hand in hand to show what effective partnerships can achieve. Let's not forget, these schemes have been delivered on top of our usual day to day work too.
Lauded at Civil Service Awards
The success of these schemes led to the joint team of HMRC and HMT winning The Public Service Award at the 2021 Civil Service Awards. There was a total of 99 nominations and we won – a very proud moment indeed!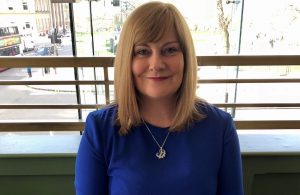 Truly humbling
Given the scale of delivery across government over the past year, from responding to the pandemic to leaving the European Union, we faced some stiff competition - all of which made such a difference to the people of the UK. It was truly humbling to collect this award on behalf of everyone who helped deliver the schemes. I am still yet to find out how the teams will share the physical award across everyone who was involved in both departments, but that's a nice problem to have!
Please don't just take my word on the great work that both departments have delivered. I really want to use this blog to shine a light on our frontline colleagues who made a difference, working on these schemes relentlessly every day. 
Colleagues handled queries and supported our customers while facing the same personal challenges of the pandemic themselves. I'd also like to thank colleagues who worked so hard to keep normal departmental business going – another really important task.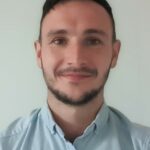 Stephen Thompson, a Campaigns and Projects caseworker added:
"I've been working on two projects related to COVID-19 as a Compliance Caseworker - EOTHO and SEISS. Being involved in this work relating to the pandemic has been both challenging and rewarding. The projects I've been involved in have been fast paced, with tasks, priorities and guidance regularly changing and updating, requiring a great deal of adaptability and resilience."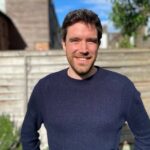 Ben Kerry, who helped deliver the schemes, worked on the CJRS Policy and Evaluation in HMT said:  
"It's been a huge privilege to be part of the CJRS team in Treasury. Extraordinary times led to the creation of the scheme, both personally and for the UK as a whole. The speed at which both departments came together to develop completely innovative and unprecedented schemes was amazing and it's an honour to have played a small part."
Garry Reid's usual role is in HMRC Debt Enforcement, but he worked on the CJRS. 
Garry said: "In a time of uncertainty for everyone, I found it rewarding to be a part of the frontline of the CJRS, to help the nation get through the pandemic by offering help and support to ensure people still had money coming in.
It was great to be part of a wider team experience across HMRC, as well as within our local office, with everyone pitching in together to help where necessary, virtually."
Now, more than a year on, the CJRS has been extended and a fifth SEISS grant announced, so the work doesn't stop! One thing that hasn't changed over the past year is the direct impact that HMRC and HMT continues to have in protecting people's livelihoods through these schemes. The pride I take from being part of the award-winning team is immeasurable.  
A well-deserved and truly collaborative award success; well done to everyone involved.