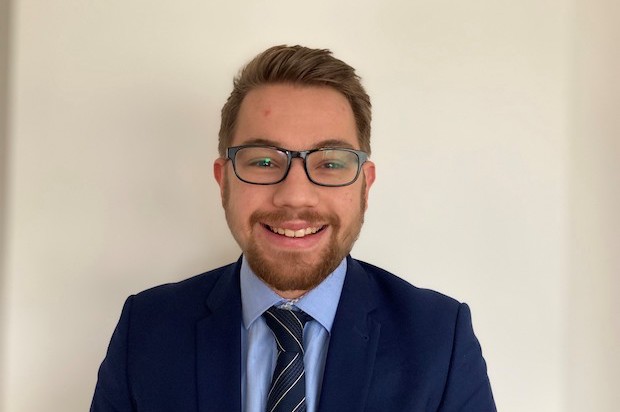 Looking for a career opportunity that challenges you and pays you while you learn? Civil Service Policy Apprentice Rob Kinnard believes his two-year training is one of his best decisions yet.
I joined the Ministry of Housing, Communities and Local Government in November 2018 as a Policy Apprentice, against the backdrop of some of the most interesting political times in recent history. 
As my first 9-5, office-based job, I wasn't fully confident on what to expect, but my initial reflections were how knowledgeable and approachable my colleagues were, as well as the sheer vastness of the Civil Service. 
One of the most appealing aspects of the apprenticeship programme was the opportunity to explore a variety of roles and areas of policy, and these opportunities persisted throughout my time on the level 4 apprenticeship. 
Huge insight
I gained a huge amount of insight into multiple routes through which I could progress my career. By the time I completed my apprenticeship, I had developed the breadth of skills needed to move on to a senior role at the Department for Environment, Food and Rural Affairs.
Throughout my time on the programme, I was consistently able to look across the Department and work in other teams to gain different perspectives and experience. 
The apprenticeship programme secures similar opportunities for all apprentices, and I found my team to be hugely supportive.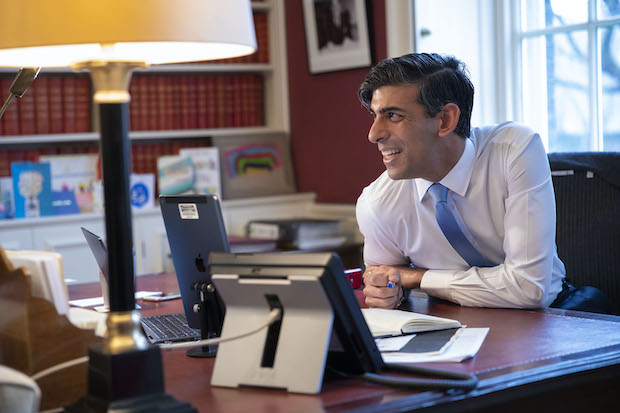 In just shy of two years on the apprenticeship, I worked on a number of high-profile issues such as preparations for leaving the EU and the COVID-19 response, as well as six weeks working for two Ministers, including the now-Chancellor Rishi Sunak. 
There are also regular opportunities to work with fellow apprentices across Government, giving us a chance to make friends and build valuable networks across government departments.
Teething issues
The apprenticeship was not without its challenges.  In the early stages, there were a few teething issues which slightly hindered progression. The outbreak of COVID-19 and subsequent restrictions forced the training provider to significantly adapt some elements of the programme. 
However, on a personal level, these challenges encouraged me to build personal resilience, and perhaps consciously consider – and improve - key skills, such as time management and organisation. I was also able to develop my ability to manage conflicting priorities in my day job and on the apprenticeship programme, honing my skills of delivering at pace.

The benefits of the apprenticeship were undeniable. As a package apprentices are offered: 
a fantastic starting salary;

a huge focus on learning and personal development; and

support both internally from their teams and externally from their apprenticeship facilitators/talent coaches. 
As somebody who wasn't entirely sure which direction I wanted my career to take, I felt hugely grateful for the flexibility to move around the Department. Not least because it enabled me to grow or improve different skills and see where I might like to work. 
I also had a strong relationship with my line manager Gemma, who was not only invested in my development but encouraged me to seek opportunities that both matched my strengths whilst helping me to work on my weaknesses.
Reflections
As clichéd as it sounds, the biggest takeaway from the apprenticeship is that you get out what you put in. 
The opportunities are there for every apprentice who enrols, but it is imperative that apprentices are proactive and put the effort into their own development. 
The programme is designed to ensure that apprentices receive a firm grounding in how policymaking works in the Civil Service, and matches apprentices to roles with enough flexibility to maximise the abundance of available opportunities.
Incredible fondness
On a personal level, I look back on my apprenticeship with incredible fondness. It provided a framework for me to:
develop a wide variety of skills;

build a strong network of friends and colleagues across the Civil Service; and

work on some of the biggest challenges facing the country in recent memory. 
I would heavily recommend the Civil Service's Level 4 Policy Apprenticeship programme to anyone, from college leavers to people seeking a career change in a varied and fascinating sector. 
Interested in applying for an apprenticeship? Visit: www.gov.uk/apply-apprenticeship  You can find out more about becoming a Civil Service apprentice at the new apprenticeships page on the Civil Service Careers Website.
For more specific information on the Level 4 Policy Apprenticeship programme, contact: apprenticeships@policyprofession.gov.uk