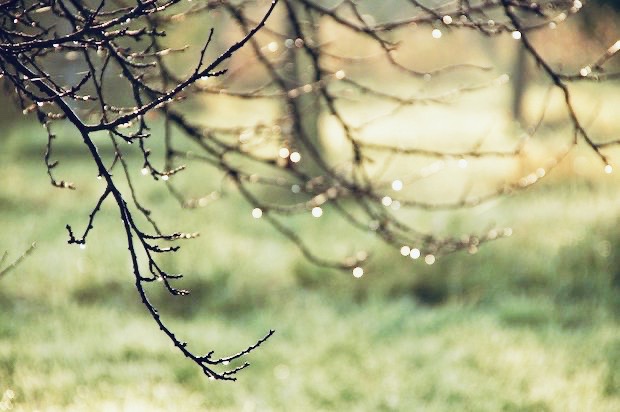 Coming out to the real world – everything was so strange. The traffic was so loud, and trees! I hadn't seen trees for a long time - Rob, prison leaver. 
The Prison Leavers Project is a new £20m innovation programme that aims to improve the social inclusion of people leaving prison and reduce reoffending.
Leaving prison is often a huge adjustment. Small, everyday things that many of us take for granted may feel overwhelming for a prison leaver re-entering society.
For Rob it was the support of his friends and family that made this transition easier. For others, it can be a real struggle, which leads to some falling into the cycle of reoffending.
Hard realities
On top of trying to adapt to the hard realities of life outside prison, there is also a long list of practical arrangements to contend with.
Prison leavers are often required to attend appointments with services such as probation, job centres, health services and more within their first week. Sometimes these appointments are miles apart, which can mean re-learning how to use public transport, and spending hours travelling in between.
We know that the system is complex and can be a real challenge to navigate. As with many other complex challenges across government, there are ways we can work better across the public sector to improve services and simplify processes which will positively impact the outcomes of people leaving prison.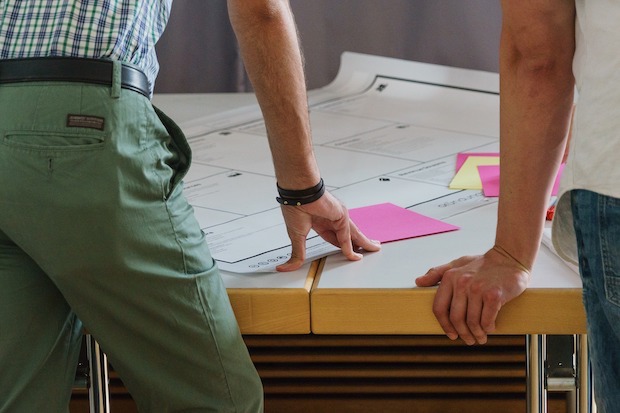 This is why we are putting joined up working at the heart of the Prison Leavers Project, a new £20 million cross-sector innovation programme which we've launched to improve the social inclusion of prison leavers and reduce reoffending.
What is the Prison Leavers Project?
The project aims to develop innovative new ways to approach the reoffending challenge, by bringing together prison leavers and working across organisational boundaries. We'll be working rapidly to test multiple solutions at a small scale, learning from them as we go and scaling up the most effective over time.
The project is centred around the following principles:
Working across the system
Complex issues such as reducing reoffending cannot be resolved by just one organisation or sector working alone. We must work with others across the system, with other government departments and services across the public and third sector in order to drive real change.
Innovation  
Reoffending is a complex issue, which requires us to be innovative, and test new approaches. We know that these may not all work, but by testing things rapidly and at a small scale, we aim to learn, adapt, and build better evidence.
We are also working with a range of stakeholders including dynamic start-ups and SMEs to explore how new approaches and innovative technology can address some of the key challenges to reoffending.
Working in the open 
We are committed to working transparently with our stakeholders. This means making our plans, progress and learning as visible as possible, and bringing a variety of perspectives into the development of the project.
We are inviting a diverse range of organisations to offer input and challenge our thinking at every stage. This helps to ensure our solutions are practical and effective. We also want to share our learning with others working on similarly complex challenges across Government and beyond.
Prison leavers are at the very heart of our project. We don't just want to hear about the challenges they face – we want them to help us create opportunities and co-design solutions. The project team will include people with lived experience of prison, and current and former prisoners will advise and challenge us throughout the project.
How does the project work? 
The Prison Leavers project is divided into three distinct parts, each testing a different approach:
Cross-sector teams: four cross-sector teams made of up colleagues from across the public and third sector to co-design and test innovative pilots with service users;
The Local Leadership and Integration Fund: a grant funding scheme to support the development of locally-led pilots through collaboration between organisations in the public and third sectors;
The Prison Leavers Innovation Challenge: an innovation challenge, where start-ups and SMEs will develop and pilot new technological solutions to improve outcomes for prison leavers
Let's work together
You can find out more about the Prison Leavers Project and the approaches we're testing through our blog.
We would love to hear from you if you would like to be involved in the project, or to share learning on how to tackle complex challenges like ours.
We are particularly interested in speaking to anybody working on exciting, tech-based projects across government, or with an interest in systems thinking.
Get in touch by emailing: prisonleaversproject@justice.gov.uk.