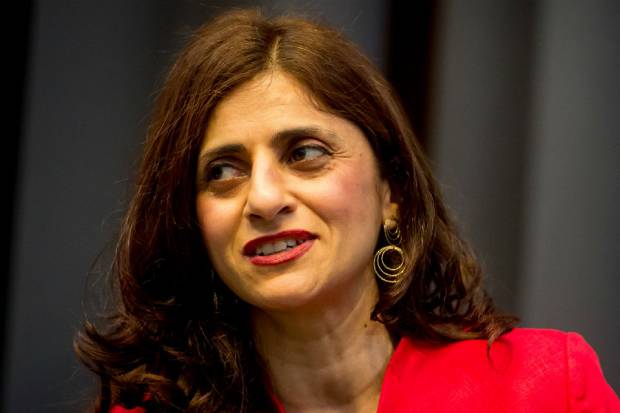 ​It is easy to say, "take care of your mind as well as your body", while we are all going through unprecedented times because of coronavirus (COVID-19), but it really is important.
The measures put in place to tackle COVID-19 have understandably required significant adjustments for all of us in how we live and work, while some, or their family members, may have contracted the virus. All of this results in differing degrees of emotional stress.
It's important to remember that it is OK to feel this way. I'm sure we are all finding ways to try to deal with it, but it really hasn't been easy. 
Staying connected
Staying connected with others is one way that is helping me to get through this.
I live with my family and I'm definitely spending more time with them, including taking a proper lunch break to enjoy their company.
I miss seeing my team, the excellent International Directorate at the Department for Education (DfE), especially the chats and laughs we have at our desks, walking by each other or on Skype before a meeting starts. 
A few weeks into our new working-from-home approach, I started a wellbeing chat with my team to talk about how we are feeling, what we're doing on evenings and weekends, and helping to make each other laugh.
Taking the time to be honest, empathetic and, where we can, laugh together, is so important to our wellbeing. Many of us may be laughing less during this time, but regularly sharing positive vibes and good energy really does feel good.
Physical health and wellbeing
Our physical health is also a huge contributory factor to our wellbeing. But while advising each other to eat well, drink water, get exercise and a good night's sleep is common sense, these challenging circumstances are making many of us behave in different ways and change our eating habits. 
We can look out for each other here, too. I'm enjoying learning from my team about what they're cooking, new hobbies, and how they're keeping physically active – while enjoying cooking, reading and gardening myself!
I suffer from migraines, and working from home means days full of screen or phone calls. Excessive screen use causes me optical problems, and phones result in too much sound, and these are triggering more intense migraines than usual, which affect my physical health and wellbeing. 
Once a migraine is triggered, I must lay down in the dark within one to two hours. My prescription meds only numb the pain slightly and do not make it go away. There is no cure for migraines, yet.
Even if you don't suffer from migraines, too much screen time can lead to stress or anxiety, which can cause headaches. 
I am a British Muslim of Indian heritage. Public Health England data shows that COVID-19 is impacting ethnic minorities disproportionately, sadly resulting in higher infection and fatality levels. This, coupled with the recent Black Lives Matters protests, rightly demanding ethnic and wider equality for minority groups, following the horrific death of George Floyd in the US, is also deeply troubling and directly impacts on my and my family's wellbeing.
Supporting each other
My line manager and my team, who knew about my migraines before the pandemic, are very supportive and understanding, and knowing this greatly helps my wellbeing. I've now included short breaks in my working day to ensure I move away from screens/the phone and get some exercise.
My team leaders and I are helping colleagues to work flexibly in ways that best suit their different living situations and parental or care responsibilities. 
The importance of supportive line managers
Paul Kett, Higher Education and Further Education Director General at DfE, shares his thoughts as Zamila's line manager
Having not previously known someone who suffers serious migraines, I've learnt a lot about the condition from Zamila. It makes it easy for me and the team at work that she talks openly about her condition and how to manage it, As well as making it straightforward to manage when Zamila is out of action when a migraine hits, it is a great reminder for us all to do those things that help keep ourselves and each other healthy, both mentally and physically. 
As Zamila reminds us, social distancing measures will affect us all differently. We need to look out for one another, and I'm so proud of the kindness I see in colleagues doing just that at this time.
Sustaining wellbeing activity going forward
I'm currently working with mental health charity MIND to deliver wellbeing workshops and seminars, and a programme of sustained wellbeing activity to help us to be resilient, positive and support ourselves and others through this challenging time. The pandemic has emphasised the importance of our mental health and wellbeing and enabled us to recognise a need for a sustained focus in this area post-pandemic.  
Staying positive, talking about how we are coping, not being afraid to share challenges and looking after our health will definitely stand us in good stead. 
Please do share in the comments below how you have been looking after your own wellbeing and any tips that you have for your colleagues.