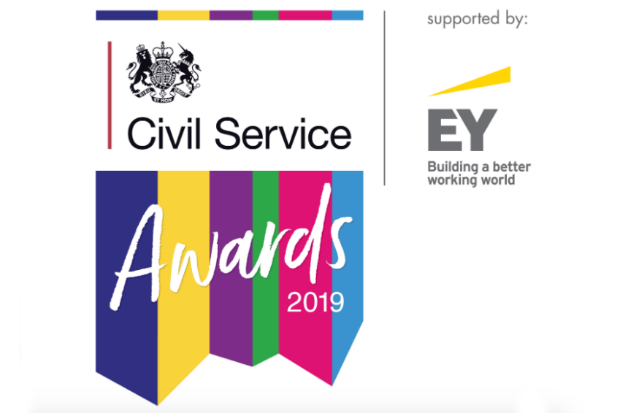 As we are now past the midway point in the nomination period for the 2019 Civil Service Awards, I would like to take this opportunity to remind colleagues of the importance of these awards in representing the brilliant work taking place across the Civil Service.
Now in their 14th year, the awards are designed to showcase the hard work done by civil servants everywhere. They capture the very best of what we aspire to as a brilliant Civil Service and the impact we can have on people's lives. They recognise excellence, innovation and teamwork across all disciplines, from policy development and operational delivery, to digital and commercial.
With 15 categories to choose from, the awards reflect all of the areas vital to a modern workplace, whether that be Innovation & Science, Digital, Inspirational Leadership or Health & Well Being.
The Civil Service is an increasingly diverse and inclusive workplace, mirroring the diversity of the communities and citizens we serve. Our ambition remains to be the UK's most inclusive employer. Diversity & Inclusion accordingly has its own category in the Awards, the shortlist for which brings together the winners of the separate Civil Service Diversity & Inclusion Awards.
Since their inception in 2006 there have been an incredible 12,000 nominations and almost 200 winners of Civil Service Awards. They are a fantastic opportunity to shine a light on the best work going on across the Civil Service and, with just one month to go until nominations close, I would encourage colleagues to submit their nominations now.
Who will you nominate?

Have you worked on something recently that you feel should be celebrated? Does someone in your organisation go out of their way to deliver for others? Can you think of a team who deserve more recognition for their work? Who has achieved results that demonstrate the principles of building a brilliant Civil Service?

Nominations are still open, but will close on 24 July, so please don't delay. This really is the best way to recognise dedication and excellence at work.

How to nominate

The Civil Service Awards are open to all civil servants working for any of the administrations in the UK. Any civil servant can nominate themselves, a colleague or colleagues before 26 July 2019.

You can find out more about the categories and how to enter by visiting www.civilserviceawards.com.

Key dates

Nominations close: 26 July 2019

Shortlist announced: 10 October 2019

Awards ceremony: 21 November 2019