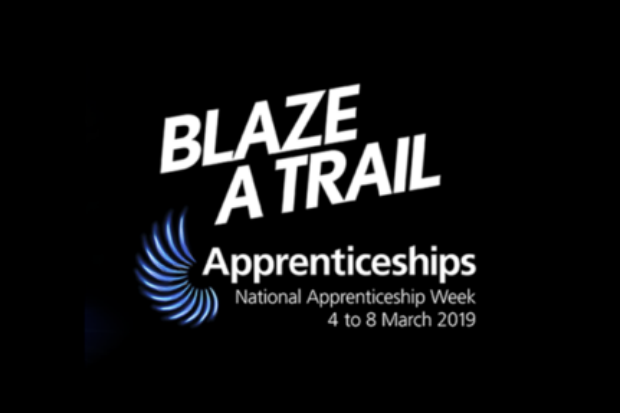 The Crown Prosecution Service (CPS) has had an apprenticeship programme since 2012. At that point just over 1% of our workforce were under the age of 25, and we recognised we could be missing out on the wealth of skills that young people can bring to the workplace. Having been involved since the beginning, I can honestly say it's been fantastic to be able to bring apprentices into our organisation.
When we initially launched our apprenticeship drive, we focused on recruiting Administration apprenticeships. Then, when the Apprenticeship Levy and targets were introduced, we looked again at how we could use apprenticeships to enhance staff opportunities right across the CPS.
For those who aren't familiar with the levy or targets, the government apprenticeship targets require public sector bodies in England with more than 250 employees to employ, on average, at least 2.3% of their people as new apprentices from 2017 to 2021. We're delighted that we've already exceeded that target.
And the Apprenticeship Levy, which was introduced in April 2017, requires all employers with a PAYE bill of over £3 million a year to pay an apprenticeship levy amounting to 0.5% of that pay bill. As a government department, we're required to pay the levy whether or not we create apprenticeships. This provides us with a training budget which allows us to recruit new apprentices and up-skill the people we already have, which is a fantastic opportunity.
Energy, enthusiasm and innovation
The young people we've recruited have brought energy, enthusiasm and innovative ideas to the CPS. At the moment we have 150 apprentices, representing 2.7% of our total workforce (around 5,700 people). The proportion of 16-24 year olds in our workforce has also risen to around 5%, which is really positive.
In my Strategic Resourcing Team (Human Resources), five of our 22 staff have completed an apprenticeship with us and been taken on into permanent roles, and another five are current apprentices. One of our former apprentices has done a fantastic job of helping us improve our IT systems, which has helped to make processes more efficient and save money. For example, with their help we have made improvements to the way we recruit for roles, and we now use video-interviewing where we receive exceptionally high volumes of applications for roles, as we do with our Legal Trainee Scheme.
We now offer apprenticeships in seven areas, including paralegal, HR, and operational delivery, and since last year we've also offered a six-year solicitor's apprenticeship to existing CPS colleagues.
Around 50% of our apprentices go on to secure permanent jobs in the CPS, and we can point already to a number of successes where previous apprentices have worked their way up in the organisation to positions such as HR or business centre managers.
Future leaders
Apprentices could be our future leaders. Every time we advertise a job, we ask ourselves: can we offer this role as an apprenticeship?
I'd highly recommend apprenticeships to any department, team or manager considering making them available. To get the most from the scheme, it's important to ensure that the apprentice, their line manager and the apprenticeship provider work well together – each has a responsibility for making the apprenticeship work.
I'd also recommend bringing apprentices together, so they can get to know each other and provide mutual support. In the CPS we've set up a network of Apprenticeship Champions. The feedback I've had from our apprentices is that the events they have arranged, and the support they have provided, has been very helpful.
Apprenticeships are definitely a key part of our organisation and we wouldn't be without them. I'd encourage every department to look at what they're currently doing in relation to apprentices and see what more can be done. There is nothing to lose and everything to gain.